IFTTT ("if this, then that"), founded in 2010, automates tasks, such as sending an email when a particular stock goes over a certain price, without the need to write code. Thus far, the user has gone to the IFTTT website or app to connect the tasks in question. Now, IFTTT is enabling developers to embed the integration within apps and users to connect the many apps the service supports. Apps will be able to easily exchange information with other apps, making for an even more user-friendly way of employing the service.
Wired notes that, although the manual way of creating connections will continue to be available, the new apps-to-apps connection will most likely reach "infinitely more people — and generate revenue by charging developers to embed IFTTT's technology."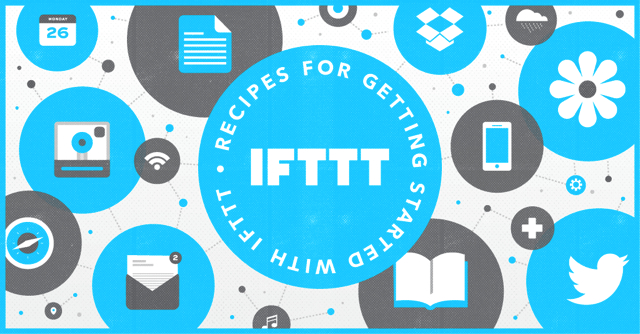 Forbes quotes chief executive Linden Tibbets as saying, "We started with the vision that people are only going to have more services, more accounts, more connected devices, more things that they use on a regular basis that are connected to the Internet." Individual silos with information about the user should work together, he adds.
IFTTT's new move will make it much easier for Internet of Things devices to connect. Forbes reports that, among the first partners for the direct IFTTT app are doorbell cameras Ring and Skybell, the indoor air monitor Foobot, vehicle tracker Automatic, and wireless garage door controller Garageio, as well as banking app Qapital and voice messenger app Roger.
Users of the Garageio app will, for example, be able to "sync up with a third-party weather service, so whenever it's raining, the garage door closes." Garageio co-founder/chief executive Zachary Dziczkowski, says that "already more than 50 percent of Garageio users use IFTTT with the device even without the direct app integration." With IFTTT inside the app, "the experience will be more frictionless."
Wired reports that, "customers who use Qapital's IFTTT integrations save about four times as much money as those who don't."
Before IFTTT opened for business, tech companies offered APIs (application programming interfaces) that let tech savvy third party app developers write code to integrate. IFTTT is a hub between apps, which is what makes it so easy to use. The only downside is that IFTTT is a single company offering the product and, thus, could potentially shut down or raise fees. In the meantime, hundreds of app developers are happy to take the risk.
Related:
Microsoft Flow, the Company's IFTTT Competitor, Comes to Android, TechCrunch, 8/12/16