Hewlett Packard Enterprise (HPE) is acquiring Cray, a pioneer in supercomputing, for about $1.4 billion. With 1,300 employees, Cray, based in Seattle, was founded by Seymour Cray in 1972 in Minnesota and purchased in 1996 by Silicon Graphics. The company was later sold in 2000 to Tera Computer, which changed its name to Cray. Cray designed some of the most powerful supercomputers used by the military, intelligence agencies and for civilian companies involved in weather prediction, pharmaceutical research and auto design.
The New York Times reports that the HPE acquisition can be seen as "loom[ing] large in a quickening race between the United States and China at the highest reaches of computing."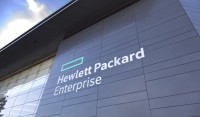 Some U.S. officials are concerned about the "rapid rise of suppliers based in China," including Lenovo, which acquired former IBM hardware operations and is responsible for the most supercomputers installed, at 140. Cray comes in at No. 4 with 49 systems, and HPE is fifth with 46. Two other Chinese companies — Inspur and Sugon — come in at No. 2 and No. 3 with, respectively, 84 and 54 installations. Last June, however, the U.S. installed the world's most powerful supercomputer, with an IBM system at the Oak Ridge National Laboratory in Tennessee.
Cray has also been tapped to supply two supercomputers predicted to set a "new performance standard" in 2021: Argonne National Laboratory in Illinois, for $500 million, and Oak Ridge, for $600 million.
"While these recent wins validate our belief in our next-generation products as well as the wide range of opportunities they will open for us, we continue to face the challenge of scale," said Cray chief executive Peter Ungaro, referring to the company's reliance on big, expensive government projects. That accounts for Cray's "sharp swings in sales and profits," including the Q1 2019 report of a net loss and 10 percent revenue decline.
HPE chief executive Antonio Neri said his company's sales department is five times that of Cray's. "Now we can bring it all together and scale it to significant levels," he said. Lawrence Berkeley National Laboratory deputy director of research Horst Simon added that, with the purchase by HPE, "Cray should be better able to compete in international markets where Chinese manufacturers have been placing many systems."