Congresswoman Rashida Tlaib (D-Michigan) is working on new legislation to help musicians boost their share of the revenue pouring into streaming services, which currently sits at fractions of a cent per stream. Tlaib is working with the Union of Musicians and Allied Workers (UMAW) on a new royalty program that would increase the royalty rate per-stream model. Tlaib and her team are actively collaborating to draft the resolution. The Recording Industry Association of America says that streaming accounts for 83 percent of all recorded music income. 
"Tlaib's proposed legislation would guarantee a minimum payment from platforms direct to the musicians who play on streamed recordings," TechCrunch reports, noting "the infrastructure for such payments already exists, because they are already required of satellite radio."
"Currently, music streaming is building wealth for streaming platforms at the expense of musicians," explained UMAW member and organizer Damon Krukowski.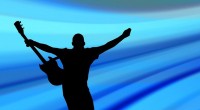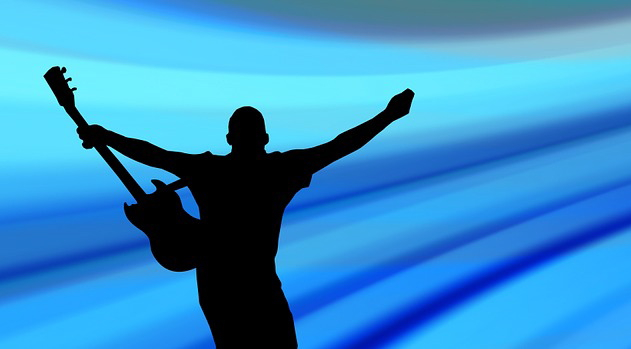 Tlaib's resolution proposes that SoundExchange and the Copyright Royalty Board calculate and distribute royalties similar to the services they currently provide for webcasting and satellite radio. "This would, effectively, operate under a complementary model, tailored to streaming," TechCrunch notes.
Tlaib says the UMAW is teaching her quite a bit about the inner workings of the music business, "the monopolization in the industry, and how Spotify specifically is acting in bad faith in many ways," TechCrunch quotes her as saying.
Streaming "is now responsible for 83 percent of all recorded music income in the U.S., according to the record label association RIAA," writes Vanity Fair. "The remaining 17 percent includes all other uses of recorded music you can think of: not only physical sales and digital downloads, but soundtracks for films and TV, and licensing to commercials and brands. There simply isn't much of a recorded music business left outside streaming. Problem is, streaming hardly pays recording artists."
Currently, streaming offers artists no no direct payment for their work, cutting checks to labels. The average per-stream royalty paid by platforms to rights holders (i.e., record labels) is $0.007, gross, according to the National Bureau of Economic Research, which estimates labels keep between 50 percent and 85 percent of the funds.
Vanity Fair reports that "the streaming platforms themselves are booming — their revenue went up 24.3 percent in 2021, to a total of $16.9 billion."
Reporting on data from MIDiA Research, Vanity Fair writes that "Spotify is by far the major player with 31 percent of the market, more than twice that of its nearest rivals, Apple (15 percent) and Amazon (13 percent). Add in the Chinese media giant Tencent (13 percent) and Alphabet/Google's YouTube subscription service (8 percent)."