Interest in natural language processing (NLP) as an AI training tool is exploding, with analysts predicting a bumper crop of new startups. One such startup, Humanloop, is already gaining attention, having just pulled in $2.6 million in seed funding led by Index Ventures with participation by Y Combinator, LocalGlobe and AlbionVC. Founded in 2020 by computer scientists from the University of Cambridge with alumni from Google and Amazon, the company says its technology makes it "significantly" easier for companies to leverage NLP that helps humans "teach" AI algorithms.
"This means a lawyer, doctor or banker can put into the platform a piece of knowledge which the software then applies at scale across a large data set, allowing a broader application of AI to various industries," TechCrunch reports. Humanloop's applications "might include building a picture of a national real estate market from unstructured data on the Internet; reading through electronic health records to identify people who could be candidates to try new therapies; and even moderating comments on Facebook groups."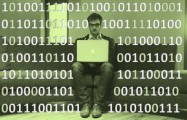 "People would be shocked if they knew what language-based AI was capable of now. But getting the data into a form that the algorithm can use is the biggest challenge," said Humanloop CEO Raza Habib. Humanloop has the potential to "democratize access to AI and enable the next generation of intelligent, self-serve applications — by allowing any company to take its domain expertise and distill it efficiently in a machine learning model."
Humanloop attributes its success to NLP's "probabilistic deep learning," whereby algorithms can essentially teach themselves "by tuning out the noise in data sets, finding the good stuff and asking humans for help with the parts they don't understand," TechCrunch notes.
"What many people don't know is that it's not the lack of appropriate algorithms that's holding back AI from being ubiquitous in every workplace — it's the absence of properly labelled data," Index Ventures partner Erin Price-Wright explained. Machine learning, she said, is becoming increasingly commoditized but there is still a communication gap between non-technical people and machines, which is why Humanloop lets humans tweak the data.
NLP's market size is expected to grow from $15.7 billion in 2022 to $49.4 billion by 2027, according to a new report by MarketsandMarkets that says factors including "increasing need for cloud-based NLP solutions, increase in investments across healthcare, and advancements in big data technology for actionable business intelligence are expected to drive the adoption of NLP."