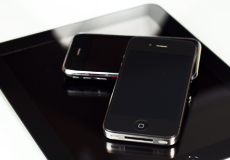 Hauppauge Digital is expected to release its $199 "Broadway" box by late July or early August.
The device enables viewers to use Wi-Fi signals to watch TV on mobile devices or via a Web browser.
It features a multi-format TV receiver that can tune QAM digital and ATSC over-the-air SD and HD channels.
Broadway operates much like the Slingbox device, but without an extra fee for mobile viewing.
The box currently works only with Apple's mobile devices (iOS 3 or higher), but can be used with both Mac and Windows PCs.