The Biden administration has formed the National Artificial Intelligence Research Resource Task Force with plans to "develop a roadmap to democratize access to research tools that will promote AI innovation and fuel economic prosperity." The task force, composed of 12 academic, government and industrial members led by the White House Office of Science and Technology Policy (OSTP) and the National Science Foundation (NSF), will establish the National AI Research Resource (NAIRR). The task force is charged with drafting a strategy to create an AI research system about Americans and finding enough computing power to analyze the data. 
The Wall Street Journal reports that the data will include a range of information, "from demographics to health and driving habits." Congress "mandated [the task force] in the National Artificial Intelligence Initiative Act of 2020."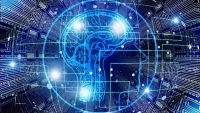 "This is a moment that is calling us to be strengthening our speed and scale" regarding advances in AI technology, said NSF director Sethuraman Panchanathan. "It is also calling us to make sure that innovation is everywhere."
WSJ notes that, "there is a growing consensus in Washington and business that China, Russia, and other countries threaten to surpass the U.S. in the field of artificial intelligence in part because of their efforts to tap data."
According to OSTP assistant director of AI Lynne Parker, who co-chairs the task force, it "would aim to give Congress a road map for creating a common research infrastructure the government could offer to outsiders." She noted that, "to investigate a lot of their really great ideas in AI, they need access to powerful computing infrastructure and they need access to data."
Access to data has been hobbled by its sensitive nature, such as the Transportation Department's trove of data gathered from vehicle sensors. Officials pointed out, however, that "anonymous census, medical and other data could also potentially be made available for research by both private companies and academic institutions."
ZDNet reports that, "the new task force is comprised of AI experts from the public sector, private sector and academia, including DefinedCrowd chief executive Daniela Braga, Google Cloud AI chief Andrew Moore and Stanford's Fei-Fei Li." Co-chairs are Parker and NSF senior advisor Erwin Gianchandani.
The task force will "provide guidance for technical capabilities, governance, administration and assessment, as well as requirements for security, privacy, civil rights and civil liberties … [and] present two reports to Congress in 2022."
"In addition, in the coming weeks, an AI advisory committee — the National AI Advisory Committee — will be established," notes the White House press release. "It will provide recommendations and advice on a wide array of AI topics, including on the implications of AI on the future of learning and workers; research and development; economic competitiveness; societal, ethical, legal, safety, and security matters; commercial application; and opportunities for international engagement."
"A Federal Register notice will call for nominations of experts who will bring a broad range of perspectives in developing recommendations on these issues, including perspectives from labor, education, research, startup businesses and more."
Topics:
Andrew Moore
,
Artificial Intelligence
,
China
,
Congress
,
Daniela Braga
,
DefinedCrowd
,
Erwin Gianchandani
,
Fei-Fei Li
,
Google
,
Joe Biden
,
Lynne Parker
,
NAIRR
,
National AI Advisory Committee
,
National AI Initiative Act
,
NSF
,
OSTP
,
Privacy
,
Research
,
Russia
,
Safety
,
Secuirty
,
Sethuraman Panchanathan
,
Stanford University
,
Transportation Department