At Google's annual hardware event this week, the company introduced the new Pixel 4 and Pixel 4 XL smartphones, both featuring an extra camera lens, infrared scanner for unlocking the phone, and emphasis on computational photography for automatically processing more professional-looking images (even photos of the night sky). Both phones use Qualcomm's Snapdragon 855 chipset and come equipped with 19:9 "Smooth" displays, which refresh up to 90 times per second, and the touchscreens allow users to poke it or squeeze the body if they want to call upon Google's built-in Assistant. 
"Thanks to the company's incredibly tiny Soli radar sensor … you can now just wave your hand in front of a Pixel 4 to control it," explains Engadget. Another highlight is a camera feature called Super Res Zoom, which allows the user to zoom in without losing detail.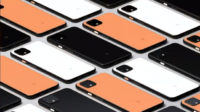 "Last year, Google used computational photography to account for the lack of a dedicated telephoto lens like its competitors have, but this year Google added a second lens and paired it with its AI smarts. At first glance, it's an impressive combination. You don't ever need to worry about switching between the Pixel 4's two back lenses, you just slide the zoom bar to where you like, shoot the photo, and Google's software takes care of the rest," reports Engadget.
The Pixel 4 and Pixel 4 XL do not, however, support Google's Daydream. "Android's built-in virtual reality platform is as good as dead," suggests VentureBeat. "Furthermore, Google stopped selling the Daydream View headset" and the company has "no plans to support Daydream in future Android devices, Pixel or otherwise."
A separate review of Google's event from Engadget details other Pixel developments aside from the two anticipated smartphones. 
The post provides a brief description of Pixelbook Go, Google's most affordable Chromebook to date, starting at $649. It also touches on the new Pixel Buds, which are headphones with the Assistant technology built-in, along with the Google Nest Mini, a smart speaker that now comes with a wall-mount and boasts "improved sound, including twice-as-strong bass, and … has three microphones to better hear users in loud environments." The company also updated its Google Nest WiFi router, which can now cover about 3,800 square feet when teamed with a Point companion extender.
Related:
The Reason Your Photos Are About to Get a Lot Better, The New York Times, 10/15/19
Google's Project Soli: The Tech Behind Pixel 4's Motion Sense Radar, The Verge, 10/15/19
Live Caption, Google's Automatic Captioning Technology, Is Now Available on Pixel 4, TechCrunch, 10/16/19
Topics:
Android
,
Artificial Intelligence
,
Camera
,
Computational Photography
,
Daydream
,
Google
,
Google Assistant
,
Google Nest Mini
,
Google Nest WiFi
,
Google Pixel
,
Lenses
,
Photography
,
Pixel 4
,
Pixel 4 XL
,
Pixel Buds
,
Pixelbook Go
,
Qualcomm
,
Radar
,
Smartphone
,
Snapdragon
,
Soli
,
Super Res Zoom
,
Virtual Reality