Google, which enjoyed enormous popularity and usage numbers in the European Union, now suffers blowback from information revealed in the NSA documents leaked by Edward Snowden. Not long ago, free-speech advocates in many countries applauded Google for shutting down its China site rather than face censorship, and Google has also been seen on the right side of history during the Arab Spring and in Syria. But now, the EU is accusing the tech giant of abusing its power — and it is looking for payback via an antitrust suit.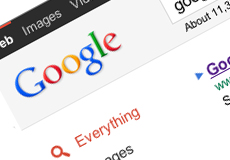 According to Bloomberg, Google enjoyed a 90 percent share of the search market in most EU countries (versus 76 in the U.S.) and its Android operating system had a 64 percent share (versus 47 in the U.S.). But once Europeans learned that Google shared its records with the U.S. intelligence agencies, however, "they've come to fear it, making it an easy target for politicians."
European countries have retaliated, from the European Parliament's symbolic vote to break up Google into its search engine and everything else, to Spain's closure of Google News over copyright issues, and Germany's move to stop Street View navigation service from collecting photos. The company has also been "forced to comply with an EU 'right to be forgotten' ruling and remove embarrassing items from the search database at the behest of users."
The European Commission has been harsher. In April, Danish former finance minister Margrethe Vestager "formally accused Google of exploiting its supremacy in general search to dominate the market for online product searches — the equivalent of an indictment" that could cost Google $6 billion in fines.
"Congratulations for being big, but don't misuse it," said Vestager. "For Europeans, this is very fundamental." Google has up to August 17 to file a response to the EU's claims.
The amount of the fine has not been established, but Bloomberg reveals it has seen a "redacted version the competition authority sent to Google competitors" and that the EU "intends to set the fine at a level which will be sufficient to ensure deterrence." Bloomberg says that Apple, Facebook and Amazon are also under attack in the EU.