In a move it sees as a force multiplier, Alphabet is consolidating DeepMind and the Brain team from Google Research into a unit called Google DeepMind, uniting the teams responsible for Google Brain with DeepMind, the UK-based artificial intelligence research lab acquired in 2014. Collective accomplishments include AlphaGo, Transformers, WaveNet and AlphaFold, as well as software frameworks like TensorFlow and JAX for expressing, training and deploying large scale ML models. "Combining all this talent into one focused team, backed by the computational resources of Google, will significantly accelerate our progress in AI," the company announced.
The companies have also made significant advances in sequence to sequence (seq2seq) models, a class of neural network used in language models. Dataset distillation — which allow models to train more effectively on smaller datasets — deep reinforcement learning, and distributed systems were also touted among the group's achievements in a blog post by Sundar Pichai, CEO of Google and Alphabet.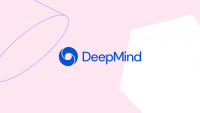 "AI — and ultimately AGI — has the potential to drive one of the greatest social, economic and scientific transformations in history," newly appointed Google DeepMind CEO Demis Hassabis, a co-founder of DeepMind, wrote on his own blog post.
Jeff Dean becomes chief scientist for Google Research and Google DeepMind, reporting to Pichai. "Working alongside Demis, Jeff will help set the future direction of our AI research and head up our most critical and strategic technical projects related to AI, the first of which will be a series of powerful, multimodal AI models," Pichai said of Dean, who joined Google in 1999 and was most recently a senior fellow and SVP of Google Research and AI.
"Google Research will continue its important work leading fundamental advances in computer science across areas such as algorithms and theory, privacy and security, quantum computing, health, climate and sustainability and responsible AI, and will report in to James Manyika along with his existing Tech & Society teams," Pichai explained.
Although DeepMind is now profitable, "Alphabet was forced to write off nearly $1.5 billion of DeepMind's debt in 2019," TechCrunch writes, noting that "its revenue is almost entirely dependent on licensing its technologies to other Alphabet groups, like Waymo."
Now, however, DeepMind is taking on a more prominent role within Alphabet as the industry race for revenue-generating AI intensifies. TechCrunch says engineers at the Google Brain group are working with DeepMind on software called Gemini that is intended to make Google more competitive with OpenAI.
"Google — threatened by Microsoft's close collaboration with OpenAI on Bing Chat, an AI-powered chatbot integrated with the former's Bing search engine — is also reportedly investing outsize resources into Magi, a collection of new search features with AI capabilities," TechCrunch reports, adding that "Magi has a dedicated task force of over 160 people, newly formed as of this year."
Topics:
Algorithm
,
Alphabet
,
AlphaFold
,
AlphaGo
,
Artificial Intelligence
,
Bing Chat
,
DeepMind
,
Demis Hassabis
,
Google Brain
,
Google Gemini
,
Google Magi
,
Google Research
,
James Manyika
,
JAX
,
Jeff Dean
,
Machine Learning
,
Microsoft
,
OpenAI
,
Privacy
,
Responsible AI
,
Security
,
Sundar Pichai
,
TensorFlow
,
Transformers
,
WaveNet
,
Waymo