Google is implementing a plan to help its Bard AI become more competitive with OpenAI's ChatGPT. Bard Extensions will allow English-language users to expand the chatbot's knowledge repository to data from various Google apps, including Gmail, Google Docs, Google Drive, Google Maps, YouTube, and Google Flights and hotels, or even information stored "across multiple apps and services," Google says. The update boosts search engine capabilities with the travel features, while providing some functionalities of a personal assistant by letting it identify missed emails or summarize the relevant points in a document.
"Users will be able, for example, to ask Bard to plan an upcoming trip, complete with real flight options. Or a user could ask the tool to summarize meeting notes made in a recent Google Drive document," CNN writes.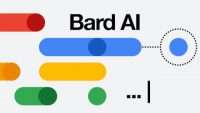 Extensions will also allow Bard to draw on information from Google services including Google Maps, Google Travel (which includes flights and hotels) and YouTube, by default.
"If you're planning a trip to the Grand Canyon (a project that takes up many tabs), you can now ask Bard to grab the dates that work for everyone from Gmail, look up real-time flight and hotel information, see Google Maps directions to the airport, and even watch YouTube videos of things to do there — all within one conversation," Google explains in a blog post.
The company assures that "if you choose to use the Workspace extensions, your content from Gmail, Docs and Drive is not seen by human reviewers, used by Bard to show you ads or used to train the Bard model." (Workspace is Google's subscription-based productivity suite.)
On August 29, Google introduced an AI-add-on called Duet, priced at $30 per user "for large organizations," reports The Verge. Like Microsoft's 365 Copilot, Duet also goes beyond generative "chat" and organizes user data in LLMs. Privacy settings on the Bard extensions can be adjusted, and The Verge writes that users will be asked "to opt in first, and you can disable it at any time."
"These services in conjunction with one another are very, very powerful," Sissie Hsiao, general manager for Google Assistant and Bard, told CNN, adding that "the power of these tools together will save people time — in 20 seconds, in minutes, you can do something that would have taken maybe an hour or more."
Bard is also launching a "Double Check" button that will allow users to assess the accuracy of its responses by showing Google Search results, and highlighting where the information confirms or differs. Bing Chat has included corroborative web search links since its February launch.
"Though Bard has not received as much attention as ChatGPT, Google's AI tool has gone from being a chatbot also-ran to a close contender," writes The New York Times, though "close" is a relative term.
"In August, ChatGPT had nearly 1.5 billion desktop and mobile web visits, more than three times as much as Google's AI tool and other competitors, according to data from Similarweb, a data analysis firm," NYT reports.
Topics:
365 Copilot
,
App
,
Artificial Intelligence
,
Bard
,
Chatbot
,
ChatGPT
,
Data Privacy
,
Double Check
,
Duet
,
Gmail
,
Google
,
Google Assistant
,
Google Docs
,
Google Drive
,
Google Maps
,
Google Search
,
Google Travel
,
Microsoft
,
Office 365
,
OpenAI
,
Productivity
,
Search
,
Similarweb
,
Sissie Hsiao
,
Travel
,
YouTube