Google has unveiled its new Chrome operating system designed for business customers, which includes changes aimed at allowing companies to operate many of their legacy software applications. Dell has announced new Chromebooks and management software designed to work with the new operating system. After years of pushing cloud-based systems for improved security and management, Google has learned that many companies require custom upgrades or rely on virtualized systems to address the multitude of applications that cannot easily move to the cloud.
"About a year ago we were at a cement company with 3,000 people and 15,000 legacy applications," said Rajen Sheth, who runs the Chrome project. "It was kind of an 'ah-ha' moment for us."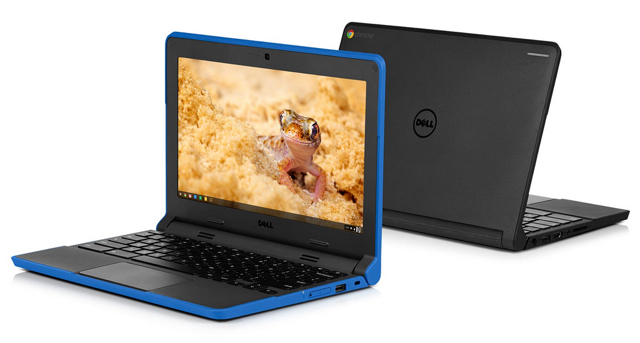 "The changes in the Chrome operating system made it possible for Dell to build a kind of virtualization that the average cement company's tech department can use, along with provisioning and managing individual machines with a series of drop-down menus," reports The New York Times.
Changes to Chrome will enable Chromebook users to access corporate systems without applications residing in the cloud, which will likely impact licensing costs and make it easier for developers to create new applications. Citrix and VMware are among those reportedly working with the new OS for broader virtualization.
The $399-$799 Dell Chromebooks are scheduled to hit shelves September 17. Other Chromebook makers, including Acer and HP, are expected to add the new capabilities.
"Not incidentally, the changes will make it easier to move a company that is currently using applications written for Microsoft's Windows operating system," NYT explains. "Amazon Web Services, which also offers a type of business computing, Amazon WorkSpaces, has yet to develop such efforts."
Topics:
Acer
,
Amazon Web Services
,
Amazon WorkSpaces
,
Applications
,
AWS
,
Chrome
,
Chromebooks
,
Citrix
,
Cloud
,
Computing
,
Dell
,
Developers
,
Enterprise
,
Google
,
Hewlett-Packard
,
HP
,
Laptops
,
Licensing
,
Management
,
Microsoft
,
Operating System
,
Rajen Sheth
,
Security
,
Software
,
Virtualization
,
VMware
,
Windows