Google is introducing new security solutions for Google Cloud, in addition to expanding availability of its Risk Protection Program. Google Cloud vice president and general manager Sunil Potti explained that the updates are part of a larger vision of "invisible security" within the cloud where silos will "eventually" disappear after all security tech is engineered into it. He added that, "rather than essentially build products that fix problems with other products … you have to hit the reset button and embrace something fundamental."
VentureBeat reports that, "the year 2020 alone saw more data breaches than the previous 15 years combined." According to Tripwire, most experts say that public cloud security is "just barely adequate" and 21 percent said that, "cloud companies aren't doing enough to protect their users."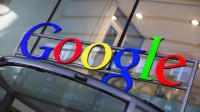 One step Google Cloud will take is to integrate its cloud-native security Chronicle with two of its analytics platforms, Locker and BigQuery. That integration, it said, "will boost Chronicle's capabilities for reporting, compliance, data exploration, visual security workflows, security-driven data science, and more."
With the integration, security teams will be able "to access five Locker-driven dashboards: Chronicle security overview, IOC matches, rule detections, user sign-ins, and data ingestion and health." Users can also create custom dashboards, with Potti adding that the idea is "to democratize using a tool like Chronicle" and "make things simple, so that a security analyst doesn't need to have a Ph.D., work at the NSA, or so forth."
Cloud Google also debuted Cloud IDS, "a new cloud-native, managed intrusion detection system it says can help detect malware, spyware, command-and-control attacks, and other network-based threats" with a low false-positive rate. Potti said it is so simple to deploy that it is applying the construct of a self-driving data center to SOCs.
Cloud IDS will "initially integrate with Splunk Cloud Platform, Splunk Enterprise Platform, Exabeam Advanced Analytics, The Devo Platform, and Palo Alto Networks Cortex XSOAR, with integrations for Chronicle and Google Cloud's Security Command Center to come."
Also new is Autonomic Security Operations, "a combination of products, integrations, blueprints, technical content, and an accelerator program" to enable "customers to take advantage of both the company's security expertise and existing technology stack built on Chronicle." To bring this feature to the managed services security market, Google Cloud partnered with BT, as the first stage of a "growing security relationship."
Google Cloud also said that, beginning July 28, all Google Cloud customers will have access to its Risk Protection Program, which "helps customers connect with Google Cloud's insurance partners." Tripwire reports that, "Google was the only public cloud provider to lose ground, slipping from 28 percent to 24 percent of Tripwire respondents saying they use the cloud." It found that 85 percent "are using AWS alone or as part of a multi-cloud environment."
For a closer look at Potti's blog post on the Google Cloud announcements, click here.
Related:
Google Cloud Pitches Security Tools to Aid Government Business, Bloomberg, 7/20/21