Google hasn't had its own podcast app since it discontinued Google Listen in 2012. Now, it is unveiling Google Podcasts, an Android app that includes a "For You" section that keeps track of podcasts the user is subscribed to, and includes recommendations of top and trending podcasts and categories such as comedy, society & culture, news & politics, sports, religion & spirituality and the arts. Clicking on any podcast, the app will recommend related podcasts. It also offers an option to add the podcast to the user's home screen.
Wired reports that playback permits "play, pause, skip forward 30 seconds or skip back 10," and the ability to control 16 speeds of playback, from half to double-time. The user cannot rate episodes or series or make playlists, and settings "only lets you choose when to auto-remove completed and unfinished episodes."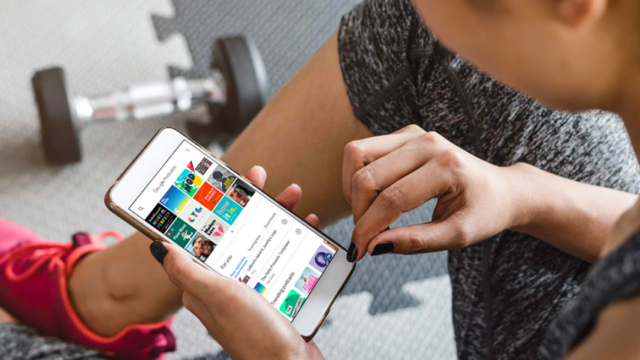 This, says Wired, isn't a complaint but "more of a warning to power-podcasters, who might want to stick with Pocket Cast until Google builds out its native solution a little more fully."
Google Podcasts is appealing largely because of its AI-enabled recommendations, which is what has made Google the behemoth it is today. Also on tap is a dynamically changing home screen that zeroes in from generic suggestions to more specific ones, "nudges [that] seem mostly on point at launch." The hope, it says, is that Podcasts will create "real opportunities for discovery, rather than merely surfacing the same top-tier podcasts under different headers."
Google Podcasts product manager Zack Reneau-Wedeen wrote that, "while there are more podcasts than ever before, there continues to be an imbalance in who is creating them." "Looking at top charts, only about a quarter of the most popular podcasts tend to be hosted by women, and even fewer by people of color," he added, saying that Google is intent on increasing "the diversity of voices and remove barriers to podcasting."
Podcasts can also "sync up with other Google Assistant-powered devices, like Google Home," enabling a user to start a podcast at home on a smart speaker and pick it up later on her smartphone. The company says it is working on automated subtitles for reading along, "and its acquisition of popular podcasting app 60db last fall hints at more to come in the recommendation space."
As Google throws its hat into podcasting, concludes Wired, "its very existence amounts to a sea change in the podcasting world," offering full-fledged competition with the iPhone.
For more information, check out Reneau-Wedeen's write-up on the Google Blog.