As part of its inititaive to extend Internet access to countries not yet connected, Google has acquired Alpental Technologies, a small startup focusing on 5G cellular service. Alpental, which was founded by former Clearwire engineers, has developed a cheap, high-speed networking technology that runs on 60GHz spectrum band. The FCC said that this band of spectrum has been used to provide service for buildings a mile apart at speeds up to seven gigabits per second.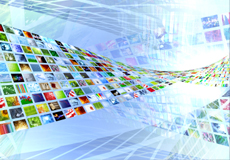 "The 60GHz band has been used for high-capacity networking indoors and to extend fiber-optic Internet service from one commercial building to others nearby," according to The Wall Street Journal.
Last year, the FCC loosened some regulations controlling this band of spectrum, explaining that it could extend service without the cost of building new wireline networks in some areas. Most broadband Internet services run at below one gigabit per second.
The startup has raised $850,000 in funding for product development.
"On his LinkedIn profile, [Alpental co-founder Pete] Gelbman described Alpental's product as a 'self-organizing, ultra-low power Gigabit wireless technology' that extends the reach of fiber-optic networks," According to WSJ. "It was designed for dense urban areas and to work with next-generation 5G wireless networks and Wi-Fi, he wrote."
Google has yet to release specific details regarding the acquisition and any related future plans. Meanwhile, the company has already built its super-fast Google Fiber service in Kanas City and has plans to launch in Austin, Texas and Provo, Utah (in addition to a possible 34 other markets).