Los Angeles-based FreedomPop wants to make Wi-Fi hotspots more accessible to mobile phone users by eliminating the process by which users typically have to accept terms and conditions or enter a password in order to connect. Users of the new service would pay $5 monthly in exchange for automatic and seamless access to about 9 million hotspots (and growing). With its new Wi-Fi service, FreedomPop hopes to provide customers with an alternative to costly service plans from cellular carriers.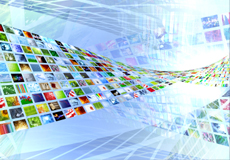 "Stephen Stokols, FreedomPop's CEO and founder, isn't pitching the plan as a replacement for Verizon," reports The Wall Street Journal. "Still, he thinks it could work for as many as 30 million of the 75 million Americans using prepaid service, many of whom can't always afford the $40 or so their monthly plans typically cost."
FreedomPop has been creating its hotspot network through deals with the companies that build them. While the deals have not been made public, companies such as Comcast, Starbucks and McDonald's have been building many public hotspots.
FreedomPop is aiming for its connectivity to reach beyond 20 million hotspots this year.
"Subscribers will be able to download an app that shows them locations of nearby hotspots," explains WSJ. "It also provides users a phone number and allows unlimited calls and texts over Wi-Fi. The app will be available only on phones using Google's Android operating system at first. Mr. Stokols said he hopes to launch an iPhone app soon."
Topics:
Android
,
App
,
Cellular Network
,
Cellular Plan
,
Comcast
,
Communication
,
Connectivity
,
FreedomPop
,
Google
,
Hotspot
,
Internet
,
iPhone
,
Los Angeles
,
McDonald's
,
Mobile
,
Password
,
Prepaid
,
Smartphone
,
Starbucks
,
Stephen Stokols
,
Subscription
,
Verizon
,
Wi-Fi
,
Wireless