U.S. automakers are aiming to combat the global chip shortage by pursuing more decisive roles in their semiconductor supply chains. Ford CEO Jim Farley announced a relationship with GlobalFoundries that heralds Ford's entre to chipmaking, describing the deal as "just the beginning, and a key part of our plan to vertically integrate key technologies and capabilities that will differentiate Ford far into the future." GM president Mark Reuss emphasized North American manufacturing in unveiling seven companies with which his company will be working on the design and delivery of new processors.
U.S. carmakers suffered as the pandemic "drove a surge in consumer electronics sales, squeezing auto parts suppliers who use chips for computers that control gas pedals, transmissions and touchscreens. Chipmakers compounded the pressure by rejiggering factory lines to better serve the consumer electronics market, which generates far more revenue for them than autos," according to USA Today.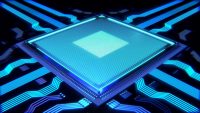 While the GM announcement was a relatively conventional increase in suppliers, Ford's news that it plans to bring some chip development in-house was something of a bombshell. The companies have signed a non-binding agreement that commits to GlobalFoundries increasing supply for Ford's current vehicle lineup.
In addition, the companies will embark on "joint research and development to address the growing demand for feature-rich chips to support the automotive industry," which seems to hint at an IP arrangement, per Ford's announcement.
"We need you, and you need us. This is a symbiotic future that we are off innovating and supplying as the automobile becomes a computer with tires," The Wall Street Journal quoted Intel CEO Pat Gelsinger as saying, emphasizing the new synergy at an auto event in September.
Reuss announced initiatives with Infineon Technologies, NXP Semiconductors, ON Semiconductor, Qualcomm, Renesas, STMicroelectronics and TSMC. GM and its chip suppliers "are working on three new families of microcontrollers that will lower the number of chips by 95 percent on future vehicles," according to Reuss' comments in The Detroit Free Press.
GM and Ford delving further into the chip business underscores car companies "selectively bringing key technologies in house to develop expertise in areas they see as critical to their future competitiveness," WSJ writes.
Automakers will be competing for talent not just against chip companies like Intel and Nvidia, but also Big Tech firms like Amazon and Apple as they trend toward in-house chip design.
Topics:
Amazon
,
Apple
,
Automotive
,
Big Tech
,
Chips
,
Consumer Electronics
,
Ford
,
General Motors
,
GlobalFoundries
,
GM
,
Infineon Technologies
,
Intel
,
Intellectual Property
,
Jim Farley
,
Mark Reuss
,
Nvidia
,
NXP
,
ON Semiconductors
,
Pat Gelsinger
,
Qualcomm
,
Renesas
,
Semiconductors
,
Smart Vehicle
,
STMicroelectronics
,
TSMC