A federal judge in Manhattan ruled yesterday that Apple colluded with five U.S. publishers in 2010 to drive up the prices of e-books. The decision threatens to limit Apple's options when negotiating future content deals and potentially exposes the company to additional investigation of its other business practices. The decision to go to trial was considered a significant risk for Apple since the publishers, after denying any wrongdoing, had already settled similar charges.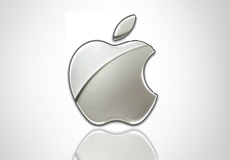 Following the ruling in which Apple was found guilty of violating antitrust laws, a separate trial on damages will take place. The company will also face a private class-action suit that alleges price-fixing.
"Justice Department prosecutors argued that Apple used publishers' dissatisfaction with Amazon's aggressive e-book discounting to shoehorn itself into the digital-book market when it launched the iPad in 2010," reports The Wall Street Journal. "Apple's proposal: Let publishers set prices themselves. That led to Amazon losing the ability to price most e-book best sellers at $9.99, causing prices to rise."
U.S. District Judge Denise Cote ruled that Apple was at the center of a conspiracy, despite the company's claims that it negotiated separately with each publisher.
"Understanding that no one publisher could risk acting alone in an attempt to take pricing power away from Amazon, Apple created a mechanism and environment that enabled them to act together in a matter of weeks to eliminate all retail price competition for their e-books," she wrote in her decision.
"Apple did not conspire to fix e-book pricing and we will continue to fight against these false accusations," an Apple spokesman responded. "When we introduced the iBookstore in 2010, we gave customers more choice, injecting much needed innovation and competition into the market, breaking Amazon's monopolistic grip on the publishing industry."
The Justice Department has asked the court to adopt measures that prevent Apple from engaging in similar future conduct. "This includes not entering 'most-favored nation' clauses requiring publishers to match competitors' prices in Apple's digital bookstore, and possibly ending the company's practice of charging a 30 percent commission on books sold through third-party apps in its App Store," notes WSJ.
Some legal experts suggest that the odds of reversing the decision on appeal are long. In addition, the company's reputation will likely remain unharmed. "The consumer response is a big yawn," said Mark Patterson, a professor at Fordham Law School who specializes in antitrust matters.
Related Stories:
E-Book Ruling Gives Amazon an Advantage, The New York Times, 7/10/13
App Store Fight Ends: Apple Drops Trademark Lawsuit Against Amazon, Digital Trends, 7/10/13
Apple Drops App Store Suit Against Amazon, The Wall Street Journal, 7/9/13