The Federal Communications Commission has accused AT&T Mobility of misleading its wireless customers regarding unlimited data plans by slowing their service without notification. As a result, the FCC announced that it plans to fine AT&T $100 million. According to the agency, AT&T delivered slower service than advertised after its customers had used a certain amount of data. The slow-down impacted the ability to stream video, use mapping services and more. The move raises questions about future actions now that the FCC is treating Internet services more like utilities.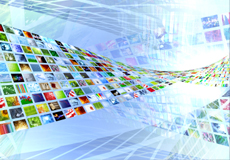 "By slowing the speed of service without disclosing it to consumers, the agency said, AT&T violated a 2010 rule that required greater openness to customers," reports The New York Times. "It is the first time the FCC has accused a company of violating that rule, and the fine is the largest ever proposed by the agency."
"Consumers deserve to get what they pay for," said FCC Chairman Tom Wheeler. "Broadband providers must be upfront and transparent about the services they provide."
In 2011, AT&T began "throttling" — or capping the data speeds of its unlimited plan customers who had surpassed a certain amount of data within a billing cycle. The FCC contends that the capped data speed "significantly impaired" Internet access, in some cases delivering only 5 percent of the speed expected by customers. The agency claims that, on average, customers received slower service for 12 days during each billing cycle.
"Last fall, the Federal Trade Commission sued AT&T for the same practice, saying that the company had engaged in deceptive advertising," notes NYT. "The FCC said on Wednesday that since 2011 it had received thousands of complaints from AT&T customers enrolled in unlimited data plans and that the service of millions of customers had been impaired."
In a related story, a complaint by Commercial Network Services against Time Warner Cable has become the first net neutrality complaint to be filed since the rules went into effect last week.
The San Diego-based company is accusing TWC of charging "unreasonable rates to deliver its streaming videos to Time Warner's customers," reports The Washington Post. "CNS operates a number of webcams that stream live video over the Internet. It webcasts one of the largest Fourth of July fireworks displays on the West Coast."
CNS chief exec Barry Bahrami claims TWC's actions are degrading video quality for its viewers in a "blatant violation" of the FCC's rules.
In a statement, TWC indicated it is willing to enter a settlement-free peering deal. "TWC's interconnection practices are not only 'just and reasonable' as required by the FCC, but consistent with the practices of all major ISPs and well-established industry standards," the company said.
Topics:
Advertising
,
AT&T
,
AT&T Mobility
,
Barry Bahrami
,
Broadband
,
CNS
,
Data Caps
,
Data Plans
,
FCC
,
Federal Communications Commission
,
Federal Trade Commission
,
Fines
,
FTC
,
Internet
,
ISP
,
Mapping
,
Net Neutrality
,
Regulation
,
Rules
,
Streaming
,
Throttling
,
Time Warner Cable
,
Tom Wheeler
,
Unlimited Data Plans
,
Utility
,
Video
,
Wireless