At a Senate Judiciary Committee, Facebook chief executive Mark Zuckerberg and Twitter chief executive Jack Dorsey reported that their companies made improvements in blocking misinformation during the 2020 presidential election, compared to their inability to stop Russian meddling in the 2016 election. Judiciary chair Lindsey Graham (R-South Carolina) said both companies will face modifications to Section 230 of the Communications Decency Act, which protects them from liability for user-posted content, and the two chief execs expressed cautious support for the idea.
The Wall Street Journal reports that Graham added that Section 230 "as it exists today has got to give." Senator Mike Lee (R-Utah) complained that both platforms "censor conservative speech," while Senator Richard Blumenthal (D-Connecticut) worried that both "companies are in fact backsliding or retrenching" in efforts to combat misleading information in the upcoming Georgia senatorial race.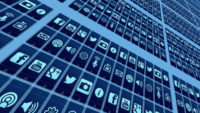 In response, Zuckerberg pointed out that his company "partnered with election officials to remove false claims about polling information and put warnings on more than 150 million pieces of content following reviews by third-party fact checkers … [and] also attached informational labels to content that sought to undermine the legitimacy of the election."
Dorsey said that his company's "new policies for labeling or removing false and misleading information marked a big step forward." It notably labeled some of President Trump's tweets (including ones where he claimed to have won the election) as misleading, which drew his ire. Senator Ted Cruz (R-Texas) said that labeling turned Twitter into "a publisher making editorial decisions," whereas Senator Dianne Feinstein (D-California) said "Twitter had done too little by labeling Mr. Trump's tweets but not taking them down."
Both Dorsey and Zuckerberg "signaled cautious support for modifying Section 230 … which gave online platforms near-total legal immunity for the acts of their users as well as broad powers to police their content." Zuckerberg stated that, "it may make sense for there to be liability for some of the content that is on the platform," adding that Facebook is ready "to work with Congress on what regulation could look like, whether that means Section 230 reform or providing guidance to platforms on other issues such as harmful content, privacy, elections and data portability."
Zuckerberg also "called for a requirement that platforms report quarterly on content moderation," while Dorsey opined that "platforms ought to disclose more about their policies and decisions, including actions taken by algorithms … [and] encouraged Congress to work with industry to build on Section 230, whether through additions, industry self-regulation or a new legislative framework."
Dorsey also admitted that it was a mistake to take down tweets about the New York Post's story that made unsubstantiated claims about Joe Biden's son Hunter. "We recognize it as a mistake that we made both in terms of the intention of the policy and also the enforcement action of not allowing people to share it publicly or privately, which is why we corrected it within 24 hours," he said.
Related:
Election Misinformation Often Evaded YouTube's Efforts to Stop It, The New York Times, 11/18/20
Topics:
2016 Presidential Election
,
2020 Presidential Election
,
Communications Decency Act
,
Congress
,
Dianne Feinstein
,
Disinformation
,
Donald Trump
,
Facebook
,
Hunter Biden
,
Jack Dorsey
,
Joe Biden
,
Lindsey Graham
,
Mark Zuckerberg
,
Mike Lee
,
Misinformation
,
New York Post
,
Regulation
,
Richard Blumenthal
,
Russia
,
Section 230
,
Senate
,
Social Media
,
Ted Cruz
,
Twitter