According to Facebook, referral traffic from the social network to news and publishing sites has increased by more than 170 percent in a year's time. This number is just an average, for the percentage is greater for certain sites. Partners including Time, BuzzFeed and BleacherReport have experienced significant increases. Numbers released by social Web tracker SimpleReach indicate that Facebook drives more traffic than any other social platform.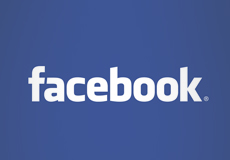 Justin Osofsky, VP of Media Partnerships and Global Operations at Facebook, stated in an interview that Facebook's rapport with publishers is synergistic.
"While increased sharing helps publishers drive traffic to websites, higher-quality news items make the NewsFeed a more valuable one — instead of just an endless stream of memes and pictures of babies," explains GigaOM. "Facebook tries to extend the value with a combination of other features, including Facebook embeds and its popular commenting system."
"Facebook offers a unique platform for several reasons. Our scale is unprecedented," said Osofsky. "People talk about news using their real identity on Facebook and among friends."
Facebook is also increasing its toolset for publishers, and will release a tool called "Stories to Share."
Essentially, this tool will allow publishers to be notified when a story is being widely shared on Facebook. Facebook will label the story as prime for sharing, thus encouraging users to distribute it.
"Stories to Share will give more insight into when fans are sharing content, and when to distribute it," Osofsky explained.
"It's unclear how much of the traffic increase should be credited towards the work that the publisher is putting out versus the environment that Facebook provides, but it's certainly better than if Facebook was actively working against publishers," suggests GigaOM.
Topics:
BleacherReport
,
BuzzFeed
,
Comment
,
Content
,
Embed
,
Facebook
,
Growth
,
Image
,
Justin Osofsky
,
Meme
,
News
,
News Feed
,
Newsfeed
,
Online
,
Photo
,
Picture
,
Publisher
,
Publishing
,
Referral
,
referral source
,
Relationship
,
Share
,
Sharing
,
SimpleReach
,
Social
,
Social Media
,
Social Network
,
Stories to Share
,
Success
,
Synergy
,
Time
,
Traffic
,
Viral