Several tech companies want to provide Internet access to developing nations via drones, satellites and balloons, but they all face obstacles, including getting approval to operate in foreign airspace and use radio spectrum to broadcast signals to the ground. Google already conducted its first tests of Project Loon, using high-altitude balloons, and OneWeb is at work on multiple satellites to deliver the Internet from space. Now Facebook is talking to several countries to create trial Internet broadcasts from drones.
The Wall Street Journal reports that Facebook director of aeronautical platforms Martin Gomez says several countries may be involved in these trials. "Some of the countries that are really clamoring to host this first demo have huge regions where there is zero or very poor Internet connectivity," said Gomez, who notes that, "around 57 percent of the world's population still isn't connected."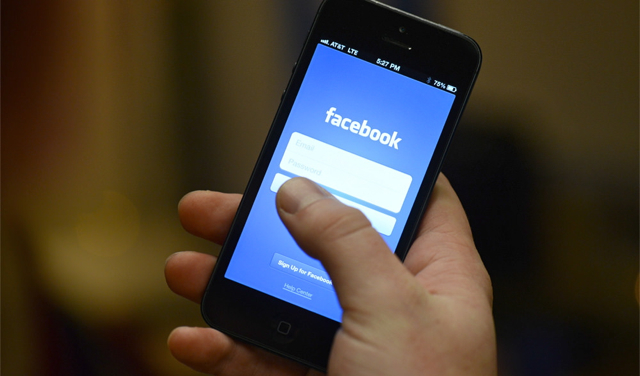 He also notes that, "the rate of growth in connecting people has slowed," most likely meaning that "the low-hanging fruit have been plucked." Trials are expected to take place in 2018 although no schedule has been set.
On June 28, Facebook's drone, the 1,000-pound solar-powered Aquila with a 138-foot wingspan, flew for the first time, in Yuma, Arizona, staying aloft for 96 minutes. According to Gomez, "the first flight yielded about a terabyte of data that has had to be analyzed before Aquila resumes flight trials." Eventually the drone will fly above 60,000 feet, "well above the altitude where commercial airliners cruise, and remain aloft about three months." Currently, battery power "is the limiting factor."
In addition to Aquila, Facebook is working on providing Internet via satellite, which can beam signals into even more remote, sparsely populated areas than the drone. This initiative experienced a blow when SpaceX's Falcon 9 rocket exploded on the launchpad, destroying the satellite. Although Facebook chief Mark Zuckerberg declared himself "deeply disappointed," Gomez said the launch explosion "hasn't affected plans for the drone program."
A major obstacle, however, is getting "international agreement for drone use across borders," which experts say is "years away." "We all know we have a colossal regulatory burden ahead of us," said Gomez. "My goal is to get us to the point where we have an airplane airborne all the time."
Topics:
Aircraft
,
Airplane
,
Alphabet
,
Aquila
,
Arizona
,
Balloons
,
Batteries
,
Drone
,
Facebook
,
Falcon 9
,
Google
,
International Agreement
,
Internet
,
Mark Zuckerberg
,
Martin Gomez
,
Networks
,
OneWeb
,
Project Loon
,
Radio Spectrum
,
Satellite
,
Social Media
,
SpaceX
,
UAV
,
Yuma