In Washington DC, as Facebook chief operating officer Sheryl Sandberg and Twitter chief executive Jack Dorsey were concluding testimony on efforts to repel foreign interference ahead of the midterm elections, Attorney General Jeff Sessions dropped a bombshell. He stated plans to convene state attorneys general on September 25 to look at what the Justice Department said is the intentional "stifling [of] the free exchange of ideas on their platforms." Google, which had been invited to testify, did not send a representative.
The Wall Street Journal reports that, "Dorsey later appeared alone in front of the House Commerce Committee, where he faced a barrage of questions about alleged anticonservative bias over how Twitter enforces its rules." More than once, Dorsey "described Twitter's practice of waiting for users to flag issues before acting as a shortcoming," adding that the company is "working on algorithms to police abuse, which the company hadn't previously disclosed proactively."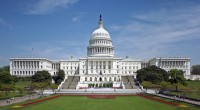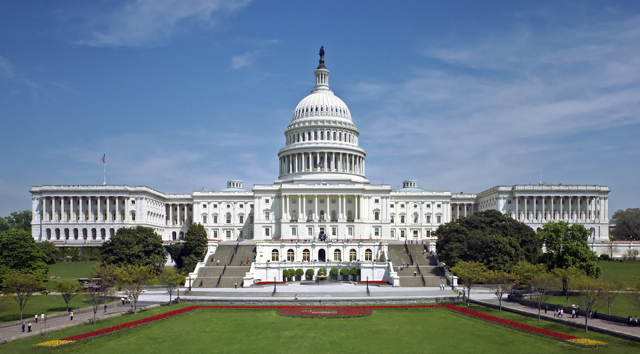 WSJ adds that, "technology stocks tumbled across the board … a selloff that hit not just social-media titans but also chip makers, software developers and online streaming services." Twitter was hardest hit, with a 6.1 percent dip, followed by Facebook falling 2.3 percent and Google's 1 percent loss.
While "most Republicans and Democrats on the Senate Intelligence Committee zeroed in on whether the U.S. midterms are sufficiently safeguarded against Russian interference," the Trump administration and its Congressional allies "doubled down on longstanding complaints that the platforms are allegedly biased against supporters of President Trump."
Sandberg reported that Facebook "has made changes to its platform to make political ads more transparent and suppress demonstrably false news," and Dorsey emphasized his company's "commitment to investigating what type of behavior the platform incentivizes."
Elsewhere, WSJ reports on Google's absence at the hearings, saying the company "declined to send chief executive Larry Page," much to the chagrin of "senators [who] chided the Internet company for failing to publicly address key issues around the use of online platforms."
"Given its size and influence, I would have thought that leadership at Google would have wanted to demonstrate how seriously it takes these challenges and to actually take a leadership role in this important discussion," said Sen. Mark Warner (D-Virginia). "Unfortunately, they didn't choose to make that decision."
Earlier, Google suggesting sending its top lawyer, Kent Walker, but Sen. Richard Burr (R-North Carolina) of the Senate Intelligence Committee, "said he had rejected that offer, apparently in an effort to force a more senior executive to appear." In written testimony, "Walker said the company has worked to prevent any attempts to undermine democratic elections."
Google's absence may trigger a post-hearings backlash. The company is already "a popular target for Washington politicians … who asked Google to explain why it's developing a censored search engine for China." President Trump and Sen. Orrin Hatch (R-Utah) have also criticized the company.
Related:
What Jack Dorsey and Sheryl Sandberg Taught Congress and Vice Versa, The New York Times, 9/6/18
Sheryl Sandberg Said Facebook Was Too Slow to Act, Mashable, 9/6/18
Twitter Is Keeping 500,000 Bots From Logging in Every Day, Engadget, 9/5/18
Twitter's Shadow Banning Bug 'Unfairly Filtered' 600,000 Accounts, Engadget, 9/5/18
Topics:
Advertising
,
Bot
,
Congress
,
Donald Trump
,
Facebook
,
Fake News
,
Google
,
Government
,
House Commerce Committee
,
Internet
,
Jack Dorsey
,
Jeff Sessions
,
Justice Department
,
Kent Walker
,
Larry Page
,
Mark Warner
,
Orrin Hatch
,
Richard Burr
,
Russia
,
Senate Intelligence Committee
,
Sheryl Sandberg
,
Social Media
,
Stock Market
,
Streaming
,
Twitter