ETC continues its Executive Spotlight series, in which we interview leaders from our member companies about how they are adapting operations during the COVID-19 pandemic, with a fascinating discussion with Albert Lao of the Verizon Business Group. As the Americas leader of Verizon's Global Presales Organization, Lao leads tech strategy, solution architecture, CPE design, pre-sales engineering and more with Verizon's enterprise customers. We sat down with Lao who described his company's plans for continued growth during the pandemic and after; addressing collaboration tools, security and troubleshooting remotely; and new ways to support customers as well as first responders and healthcare workers.
Erik Weaver: How has the pandemic affected your organization and what challenges have been the biggest hurdles for you?
Albert Lao: Verizon is a huge company. I'm going to focus on three of its organizations: Verizon Business, Verizon Consumer, and Verizon Media Group. On the consumer side, 70 percent of our stores had to close down for COVID reasons and there's a tremendous amount of impact on resources when you have a company the size of Verizon with 135,000 folks out there.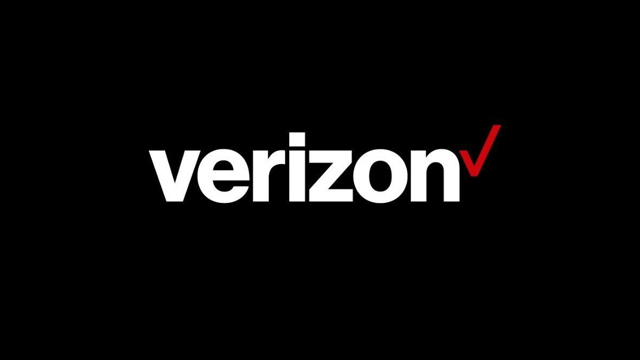 20,000 to 25,000 of those folks are field engineers, so they're what we call essentials. They're out there every day fixing lines, providing government support for first responders, and making sure enhancements on our carrier agreements are in place so that we can have these Zoom calls — and last, but not least, that we have integrity on the network that can support the majority of phones that are coming in on the wireless platform.
When you're the #1 wireless provider in the country, there's a lot of expectation around ensuring that the network is secure, that it's reliable, and that it has the right speeds as needed.
With this shift, say for example, you had some challenges with your phone — and those individuals couldn't go to the store. What do we do with the resources we have? We don't want to put people on furlough, and we have not put anyone on furlough or terminated their role because of this. We wanted to find a way to help our teams.
When you look at the four quadrants at Verizon from a principal perspective, there are four categories that are mindful of what we call the VLC — that's Verizon Leadership Council — that is Hans Vestberg and his direct reports: its employees, number 1; its customers, number 2; its society, number 3; and shareholders, number 4.
So when you look at what's out there in the press, when you look at what we're doing from a company perspective, it's about our employees first. It's about caring for our shareholder value. It's about making sure the integrity of the network is there, and the societal impacts are there.
When you look at societal impact — I'm not sure if you're following some of the #UpToSpeedLive, #PayItForwardLIVE programs. Every Tuesday and Thursday, we have artists that show up and entertain. In the past, we had an hour concert with the Zac Brown Band and then prior to that a variety of different artists — Alicia Keys was on for one night, and Luke Bryan, and many others.
What happens is, if you hashtag #PayItForwardLIVE we will provide $10 for every hashtag, up to a potential $7.5 million, to support small businesses through the Local Initiatives Support Corporation (LISC). So that's what Verizon has been very focused on.
We've partnered with a variety of different companies such as Ford to offer meals to first responders and healthcare workers. Verizon partnered with New York restaurants to donate 22,000 meals to FDNY and medics. Moreover, Verizon also offered $2.5 million to international COVID relief funds.
When you look at Verizon employees, we have over 115,000 global V-teamers who are working from home. We quickly set up a business continuity organization, led by Hans Vestberg, our CEO, Christy Pambianchi, CAO, and our business continuity officer, Joe Russo. The executive leadership decision to quickly develop a COVID business continuity program office has been well received by employees and our customers. It showed quick and decisive action that offered positive outcome and potentially saved lives.
So when you ask the questions: what have we done, what are we doing, and how are we going forward? First, we have to stabilize the environment not only for ourselves but for our clients. When you look at the Verizon Business Group, it's an enterprise group that services the largest banks, largest retailers, manufacturers globally. All of these global firms were also working from home. You have stock traders working from their living rooms as if they were on the trading floor. We had many media team members, the NBC's of the world saying, "we need connectivity for our 'Today' show in the morning. Wireless is great but we need better connectivity that can connect back to the broadcast transmission."
As we shift to what I call post-COVID or the new norm in supporting our customers, Verizon is carefully reviewing all options to offer better agility and secure connectivity to all of our clients. We also know that now is the time to consider what business will look like in the future. This includes everything from reimagining workforce planning and digital infrastructure, to better utilizing collaboration tools, security and increasing ability to troubleshoot from afar. Verizon has deployed several resources to help companies consider the best path forward, including our white paper series, "Return to Business as Unusual," weekly webinars for small businesses, and more.
Our recent acquisition of BlueJeans collaboration platform allows new ways to connect enterprise customers and potentially telehealth users in the near future.
EW: That's a lot of change. With the other studios, we've asked: how hard was it to get reconnected? Whereas as a telco it sounds like you guys have done an amazing transformation overnight. How do you think this will affect 5G?
AL: On March 12, we announced that we are increasing our capital guidance range. Verizon budgeted $17.5 billion capital for 2020 and increased it to $18 billion. This effort will accelerate Verizon's transition to 5G and help support the economy during this period of disruption. In areas where construction can continue, we are moving ahead with our build. We also continue to work on things that can be done in advance of construction — things like planning, engineer design work, permitting and licensing.
EW: What do you think could be the wins out of this? What do you think could be the positives?
AL: Our view is it's going to change for the better in two areas. Number one: it's going to change the way we interact with each other in a more visual fashion where it's going to accelerate the ability to use some of the tools that have been out there. When you look at AR, when you look at VR, when you look at immersive experiences, the Zooms of the world … Zoom was around before COVID. We didn't get the adoption rate to the levels it needs to be.
The biggest piece to us is the innovation — that you can do things in the new norm and be just as productive with your new workplace confines. That's the positive because that opens up people to have a better lifestyle.
The second area is how to adapt business with the workplace of the future. COVID-19 upended the world in an instant. It's critical to begin implementing the technical building blocks now to future proof business from remote working. Over the years, the pressures driving towards a remote workforce have been building up, but no one could have predicted the seismic shift caused by COVID-19.
Entire functions of many global organizations are now working remotely — and this looks set to change the way people think about the world of work forever. It's up to senior leaders to leverage this inflection point in order to drive sustainable competitive advantage for their organizations in business as unusual.
At Verizon, we are thinking about four waves of remote working:
First Wave: Remote workers transitioned to work from home 10 years ago.
Second Wave: In recent years, benefits to attract and retain talent while tapping into the global ecosystems around supply chains and partnerships.
Third Wave: Business continuity tools designed to enable organizations to stay functional in the light of COVID-19.
Fourth Wave: The new normal. Competitive advantage. Deployment at scale across key industry verticals, extension into next- generation technologies that we are just finding new and innovative ways to plan.
Verizon Communications offers voice, data and video services and solutions on its award-winning networks and platforms, delivering on customers' demand for mobility, reliable network connectivity, security and control. Verizon was the first company in the world to launch a commercial 5G mobile network with a commercially-available 5G-enabled smartphone. The company's operating structure focuses on three customer-facing areas: Consumer, Business and Media.