The Court of Justice of the European Union, the EU's highest court, has narrowed an April decision by the court's advocate-general that determined that links to copyrighted material shouldn't be considered a breach. Now the CJEU has specified a distinction: anyone profiting from posting a copyrighted link is responsible for researching whether the linked material is copyright protected, and any such link is considered an infringement if approval has not been secured from the rights holder.
TechCrunch reports that the CJEU takes a less stringent view of those who unknowingly post copyrighted links if no profit is involved. By placing the onus on the for-profit poster, the court essentially rules that it is immaterial if the copyrighted material is (illegally) hosted elsewhere.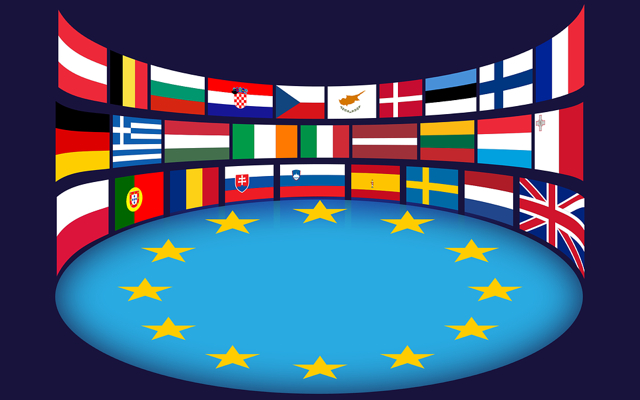 The ruling grew from the 2011 case of a Dutch news website, GeenStijl, that "repeatedly posted links to Playboy photos of a local TV presenter." Although the links were also hosted on other websites, none of them had the consent of the rights holder, "and GeenStijl had apparently ignored requests by the rights holder to stop linking to the copyrighted material."
The ruling, which takes free speech into account, "emphasizes the need to maintain what it dubs a 'fair balance' between the interests of rights holders and the fundamental rights of users of protected objects." The balance the court refers to is the "distinction between knowingly posting a link to copyrighted material vs. doing so unaware and with no intention of seeking financial gain."
The court's decision "threatens to complicate how copyright operates online in Europe by adding another layer of complexity," says TechCrunch, which points out the "substantial implications" for Google, which has an over 90 percent market share in search engines in Europe. Google's Transparency Report shows that, in the past year, the company removed 832 million links to content on 342,000 websites, at the request of the rights holders.
The CJEU ruling, however, stresses that "for-profit entities such as Google might have a pre-emptive responsibility to check the legality of the content they are linking to before serving a hyperlink to a user."
The ruling could be applied to numerous online companies that post links to copyrighted material, but what remains to be seen is "how broadly courts in EU Member State interpret the notion of posting a link for financial gain."