The cameras on Apple's iPhone 7 and iPhone 7 Plus use machine-learning-enhanced image signal processing (ISP) to achieve looks created by professional Digital Single Lens Reflex (DSLR) cameras. The iPhone 7 Plus' dual camera lenses opens up an even greater range of photography possibilities. The technology uses computer vision artificial intelligence that "learns" to recognize photos' contents and create neural networks. A Chinese startup has introduced a device that beautifies the faces of those using phones to live-stream selfies.
The Verge reports that Apple marketing head Phil Schiller says the "AI-powered ISP performs as many as 100 billion operations in just 25 milliseconds."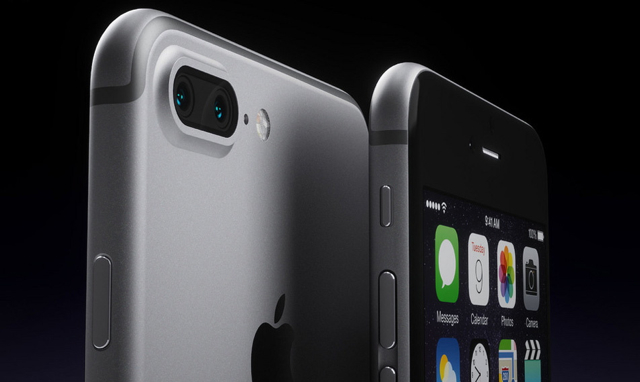 For the iPhone 7 and 7 Plus, once the camera "identifies people and objects and backgrounds, the phone can automatically perform a number of tasks," including setting exposure, focus, and white balance. (The Verge notes that Apple-purchased startup Perceptio does just this kind of advanced image recognition at high speeds without relying on "huge stores of data.")
With the iPhone 7 Plus, the two lenses work together to create a nine-layer depth map, which give the user a Portrait mode with "tight DSLR-style images … aided by the device's new f/1.8 aperture setting, which lets in way more light and helps amplify the shallow depth of field."
The so-called neural nets created via computer vision let "Apple bolster its argument that the iPhone 7 is the best smartphone camera on the market" and "help a lot of smartphone owners take better pictures than ever."
In China, says Business Insider, a Shenzhen-based startup has created a table-tennis ball sized device that, attached to a smartphone, enables users to improve their looks. "Designed for young Chinese obsessed with posting 'beautified' selfies on social media," the device can remove facial blemishes, slim faces, whiten skin and enlarge eyes, all in real time, explains founder Nick Hui. "This is a must-have function for those broadcasting live videos and messages to their followers," he said.
The in-house-designed chipset, which processes 30 frames per second of video, "can be mounted to any smartphone model or it can be used alone and stuck to any surface, such as walls and doors, using a silica gel on the camera's rear."