Cloud storage company Dropbox made announcements during yesterday's Dropbox Open conference in San Francisco meant to attract more business customers. The company introduced Dropbox Enterprise, a new tier for its business offering intended for larger companies that require more advanced functionality. Dropbox also announced that it has reached a new milestone: 400 million users and 150,000 business customers. And to continue growing its business side, the company has formed new partnerships with Synnex, Ingram Micro and HP Enterprise.
With Dropbox Enterprise (not to be confused with Dropbox Business), "enterprise businesses will be able to add big batches of employees to their account all at once instead of slowly adding people one by one," reports Re/code. "Enterprise customers will also be assigned a manager on the Dropbox team who will help them use the product."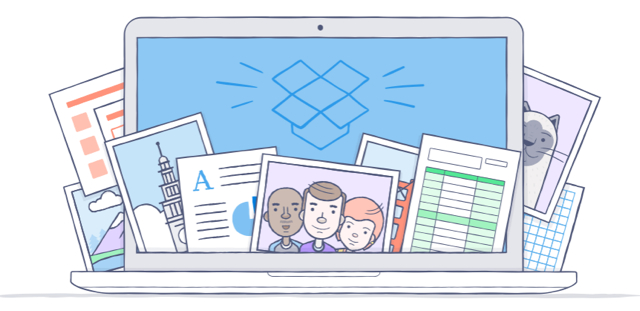 Dropbox is partnering with Synnex, Ingram Micro and HP Enterprise since many businesses purchase IT solutions from third-party sellers.
"Working with brokers is a common enterprise sales tactic because it's costly and challenging to peddle a product to businesses of different sizes and industries," notes Re/code. "It's a natural evolution in Dropbox's strategy as it seeks to grow Dropbox for Business."
Dropbox is betting big on its enterprise product to better compete in the cloud storage space with companies such as Amazon, Box and Google.
Dropbox CEO Drew Houston took a swipe at Box during yesterday's event when he said, "In the last year, we've added more paying business customers than they have in their lifetime."
Box CEO Aaron Levie responded in a phone call with Business Insider, suggesting that Dropbox has a long journey ahead to catch Box in the enterprise market.
"This isn't an apples to apples comparison," Levie said. "I don't think that having the users back up their photos is the same thing as the CIO deciding to standardize on a content management platform for their entire business."