DreamWorks Animation, which acquired the YouTube content company AwesomenessTV last year, is bringing original programming featuring Shrek, Puss in Boots, and others to a new YouTube channel known as DreamWorksTV. Each day, the channel will release three videos of animated or live action content. The new shows include vlogs from Shrek, a reality TV show "Record Setter Kids," an animated Web series "Jimmy Blue Shorts," and animated comedy "Gorillaville."
AwesomenessTV CEO and founder Brian Robbins is overseeing the new DreamWorksTV YouTube channel.
"We're tapping into the invaluable knowledge that Brian has amassed from his success with AwesomenessTV to create a unique, short-form, laugh-out-loud mobile experience for families," DreamWorks Animation CEO Jeffrey Katzenberg said in Mashable.
DreamWorks Animation bought AwesomenessTV last year for more than $33 million.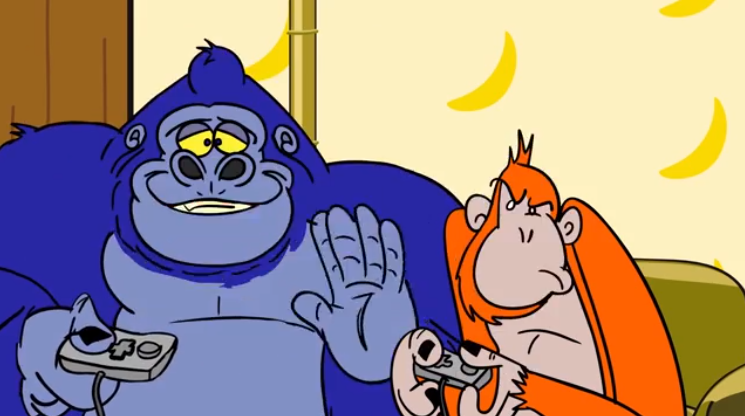 The new YouTube channel launched Monday with a new animated comedy series, "Gorillaville" (pictured above), and a live action series, "Record Setter Kids." This week, viewers can also be on the lookout for "Watch This," a series that rounds up shorts from around the Internet, and "Retrotunes," a show that features highlights from Dreamworks' Classic Media Library. Popular characters from the Classic Media Library include Archie, Casper the Friendly Ghost, The Lone Ranger, Fat Albert, Rudolph the Red Nosed Reindeer and Godzilla.
Currently, DreamWorks is in the production stage of creating a new Richie Rich series. Richie Rich was originally a comic book character, but there was also a 1980's animated television series and a 1994 live action movie using the character, according to The Hollywood Reporter.
Topics:
Animation
,
Archie
,
AwesomenessTV
,
Brian Robbins
,
Casper the Friendly Ghost
,
Channel
,
Character
,
Comedy
,
Comic Book
,
DreamWorks
,
DreamWorksTV
,
DWA
,
Fat Albert
,
Godzilla
,
Gorillaville
,
Jeffrey Katzenberg
,
Jimmy Blue Shorts
,
Live Action
,
Programming
,
Puss in Boots
,
Record Setter Kids
,
Retrotunes
,
Richie Rich
,
Series
,
Shorts
,
Shows
,
Shrek
,
The Lone Ranger
,
Vlog
,
Watch This
,
YouTube