Dreamscape Immersive has raised $11 million to push forward its goal of opening a VR storefront at a Los Angeles shopping center. Investors include director Steven Spielberg, three Hollywood studios (Warner Bros., 21st Century Fox and Metro-Goldwyn-Mayer), IMAX, venture capital firm Bold Capital Partners and mall chain Westfield Corp. Dreamscape co-chairman and former DreamWorks motion picture chief exec Walter Parkes says the VR content will include original experiences and others tied to movies.
The Wall Street Journal reports that Dreamscape Immersive's technology, from Swiss company Artanim, permits as many as six people to interact in the same VR environment, via 16 cameras and sensors on users' hands and feet. The retail locations will feature "pods" for multiple people to interact with each other and physical objects in a VR experience.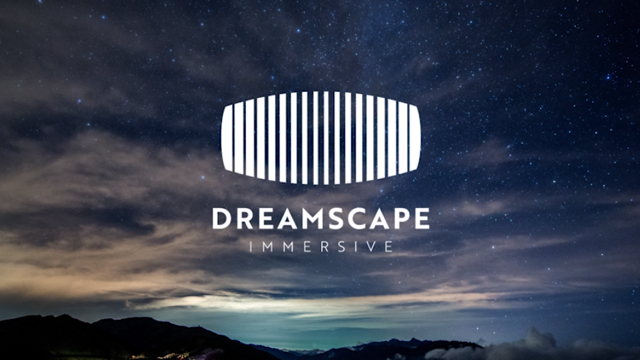 Parkes notes that, "Studios and shopping centers have the same challenge, to create experiences that draw people in… That overlap is where we saw an opportunity." He also reports that Dreamscape wants to expand into using VR for such areas as military and medical training, communications and tourism. Chief operating officer Aaron Grosky reports that the company continues to raise money to expand its retail locations beyond Los Angeles.
A Dreamscape VR experience, expected to run about ten minutes and cost about $1 million to produce, will be priced at $15 to $20 per ticket. The company may bring on Hollywood directors to helm the VR experiences, although Spielberg, who is also invested in content creator Virtual Reality Co., "hasn't committed to designing a VR experience for Dreamscape."
Meanwhile, IMAX just opened its own commercial VR experience in Los Angeles, which could ultimately compete with Dreamscape. "We think it's wise to diversify our bets because there are going to be a lot of winners in this space," said IMAX chief executive Richard Gelfond.
According to Dreamscape chief executive Bruce Vaughn, a veteran Disney executive, "What's similar is we're creating shared experiences and transporting people to worlds that otherwise only exist in their imaginations… What's different is we're not building bricks and mortar and walls that you can't change your mind about."
Related:
IMAX Unveils Flagship Virtual Reality Center in Los Angeles, Variety, 2/14/17
IMAX VR Inks Content Deals with Skydance, Ubisoft, The Hollywood Reporter, 2/14/17
Topics:
21st Century Fox
,
Aaron Grosky
,
Artanim
,
Bold Capital Partners
,
Bruce Vaughn
,
Disney
,
Dreamscape Immersive
,
DreamWorks
,
IMAX
,
Los Angeles
,
Metro-Goldwyn-Mayer
,
Movie
,
Richard Gelfond
,
Steven Spielberg
,
Virtual Reality
,
Virtual Reality Co.
,
VR Experience
,
Walter Parkes
,
Warner Bros.
,
Westfield