Dreamscape Immersive focuses on creating virtual reality experiences as location-based entertainment in malls and other venues. From the entrance, a "departure lounge" that immerses visitors in backstories and props, titles such as "Alien Zoo" and "Lavan's Magic Projector: The Lost Pearl" are intended to feel like journeys. Dreamscape chief executive Bruce Vaughn, who was former chief creative officer of Walt Disney Imagineering said it's about reframing how audiences view virtual reality.
The Verge reports that, "Dreamscape's approach feels like a cousin to the work of location-based VR company The VOID." "People cross the threshold and come in, and get a sense of like, 'Whoa, this is not what I was anticipating,' or 'It's certainly different than what I've experienced before'," said Vaughn. "Or at a minimum, if you had no idea [about VR], it's incredibly inviting, and I think it feels like, 'Okay, it's a place that I want to trust'."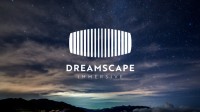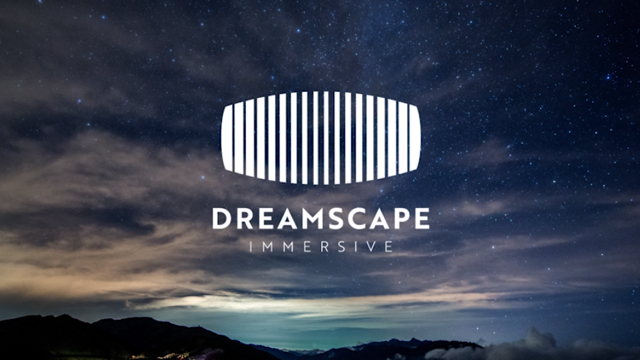 For the experiences, up to six people are "outfitted with backpack computers, headsets, and hand and foot trackers and are then ushered into a 16-foot by 16-foot walkable space equipped with a vibrating haptic floor."
From there, they appear in the virtual world as full-bodied avatars and are "taken on a journey where they can physically touch and feel objects they see through their headsets … [while] other senses are engaged with smells, mist, or wind, further grounding the digital experience." Tickets cost $20 for the approximate 15-minute experience.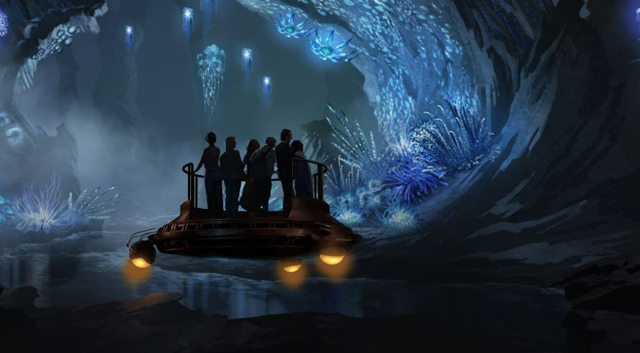 Dreamscape's Hollywood credentials include co-founder/co-chair Walter Parkes, a writer and producer as well as Steven Spielberg who has consulted on the company's projects. The Verge notes that the, "mainstream Hollywood sensibility comes through in the experiences themselves … [with] a focus on theme and message that often isn't present in other location-based VR titles." Parkes said that it's a "natural evolution" since "animators, technologists, coders, and special effects people" headed the first VR companies.
Both Disney-supported The VOID and IMAX have focused on location-based VR, "intending to eventually bring VR to movie theaters," a strategy that seems to be working.
The VOID, which has unveiled projects based on "Star Wars" and "Ralph Breaks the Internet" and plans to debut a Marvel-inspired experience in 2019, is opening new VR centers across the U.S. IMAX picked a "simpler VR arcade model, using some titles that could already be played on a home VR setup." It more recently pulled out of VR since this approach — "without the benefits of the mixed-reality approach used by The VOID and Dreamscape" — didn't catch on.
Dreamscape has partnered with AMC Theatres, with plans to open four installations at the chain's locations by mid-2019. While Los Angeles will remain its flagship location, it's also "looking into expansion into Europe and the Middle East with other partners." Parkes has said that Dreamscape will soon be "adding truly world-class IP" to its VR experiences.
"[Los Angeles] is our laboratory and where we productize this, discover how it operates, cleanly and concisely, and what are the stylistic elements that then can move into our franchise," he said.
Topics:
Alien Zoo
,
AMC Theatres
,
Arcade
,
Avatar
,
Bruce Vaughn
,
Disney
,
Dreamscape Immersive
,
Haptics
,
IMAX
,
IP
,
Lavan's Magic Projector
,
LBE
,
Location-Based Entertainment
,
Marvel
,
Mixed Reality
,
Ralph Breaks the Internet
,
Star Wars
,
Steven Spielberg
,
The VOID
,
Theater
,
Virtual Reality
,
Walt Disney Imagineering
,
Walter Parkes
,
WDI