Dish Network recently opened its Hopper API to third-party developers. In doing so, the company provides non-Dish apps with direct access to Hopper in order to create new features and controls. These can expand its functionality, such as allowing tablets to serve as a remote control. This is in contrast to Dish only permitting official releases such as Dish Explorer and Dish Social. The company hopes this will help change the customer experience.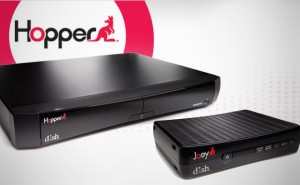 "With the Dish APIs, developers can offer new ways for customers to discover shows that are available on the program guide, recorded to the DVR and accessible on demand," according to the company's press release. "Their apps will also be able to control the Hopper by changing channels, setting recordings and playing back DVR and on-demand shows."
Thuuz Sports will be the first third-party app to access Dish's Hopper API, or application programming interface, and offer customers the ability to control their DVR with an Android or iOS device. It will also alert users to various sports events based on real-time analytics, and give them simplified recording abilities.
"I think it's a great announcement and Dish has taken a step in the right direction," said media strategist Robert Tercek at the Second Screen Summit in New York. "This is evidence that Dish is focused on reinventing the TV experience for an audience that's already accustomed to manipulating their content, tuning in when they want to, and building their own playlists."
The new API will foster innovation opportunities for trusted developers, said Vivek Khemka, senior VP for product management at Dish. The company is looking to improve how its customers use and experience the Hopper DVR and Dish service.
"Dish is screening developers for privacy issues and 'other considerations,'" notes Engadget. "Still, the move represents a rare level of openness in an industry that frequently insists on self-branded software."
Topics:
Android
,
API
,
Apple
,
Developer
,
Dish
,
Dish Network
,
DVR
,
Experience
,
Explorer
,
Google
,
Hopper
,
iOS
,
On Demand
,
Playlist
,
Program Guide
,
Remote Control
,
Second Screen
,
Smartphone
,
Social
,
Sports
,
Television
,
Third Party
,
Thuuz
,
TV
,
Video
,
VOD