Due to a global semiconductor shortage, the United States, European Union countries and Japan are planning to spend billions of dollars to build chip fabrication plants ("fabs"). These countries also face the fact that more than two-thirds of the world's chips are made in Taiwan. China is offering subsidies to its domestic chip industry, as industry-leaders Taiwan Semiconductor Manufacturing Company (TSMC) and Samsung Electronics plan to build U.S.-based fabs, potentially aided by significant U.S. government subsidies.
Reuters reports that Intel also revealed plans to add two new factories in the U.S. and another in Europe. In Japan, "Canon, Tokyo Electron and Screen Semiconductor Electron will join a government funded 42 billion yen ($385 million) program that will work with firms such as TSMC to develop advanced 2-nanometer chips."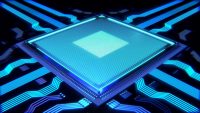 Japan plans to "build a test line near Tokyo with help from TSMC." India also "hopes to build on its strengths as a design center for global chip firms and lure factories with new subsidy programs."
The result, it says "could be a government-backed restructuring of the semiconductor industry after decades in which American and European chip firms outsourced their manufacturing to Taiwan and Korea." "We're in a situation now where every country is going to want to build their own fab," said VLSI Research chief executive officer Dan Hutcheson. "We're going from this global interconnectedness to vertical silos everywhere."
In the U.S., legislators "are preparing to authorize $30 billion or more for chip investments via an existing Pentagon funding bill" and Senate majority leader Chuck Schumer is promoting other relevant new measures. Intel and TSMC will build new factories in Arizona which has "a generous state tax-abatement program as well as an established chip-making ecosystem." Samsung is planning a second factory in Austin, Texas.
In Europe, "EU officials are clashing with national governments" over whether to pursue manufacturing of advanced chips or "double down on its existing strategy of specializing in niche chips." Reuters said, "a resolution of the split could come by summer." "Europe dropped out of this race a long time ago and no longer has the necessary local know-how," said Infineon head of strategy Helmut Gassel.
If the world does return to a more nation-based chip manufacturing capability, Hutcheson warns that a glut could drive prices down, "wiping out big swathes of the industry, similar to a crash in the 1980s that shuttered chip factories from Australia to South Africa."
Elsewhere, Reuters reports that, due to a shortage of semiconductors, automakers Stellantis and China's electric Nio announced new production cuts. Stellantis will temporarily shut down production at five North American plants, two in Canada, and one in Mexico. It did not specify how long the shutdowns would last. In the U.S., that includes "a plant in Illinois that builds the Jeep Cherokee SUV; a Michigan plant that builds the Ram 1500 Classic pickup," as well as two plants in Ontario, Canada and another in Toluca, Mexico.
Related:
China's Tech Giants Have Chip Ambitions, Too, The Wall Street Journal, 3/29/21
Here's How the World's Chip Shortage Is Playing Out for Stocks, Yahoo! Finance, 3/28/21
Fridges, Microwaves Fall Prey to Global Chip Shortage, Reuters, 3/29/21
Why Could You Soon Pay More for a Used Car? Computer Chip Shortages, USA Today, 3/26/21
Topics:
Arizona
,
Automotive
,
Canon
,
China
,
Chuck Schumer
,
Dan Hutcheson
,
European Union
,
Helmut Gassel
,
India
,
Infineon
,
Intel
,
Japan
,
Korea
,
Nio
,
Pentagon
,
Samsung Electronics
,
Screen Semiconductor Electron
,
Semiconductor
,
Senate
,
Stellantis
,
Taiwan
,
Texas
,
Tokyo Electron
,
TSMC
,
United States
,
VLSI Research