Comcast is acquiring General Electric's 49 percent stake in NBCUniversal. Teamed with Comcast's initial 51 percent acquisition two years ago, the new $16.7 billion deal will result in the cable operator's full ownership of the film and television giant. Comcast is taking a bold gamble, particularly when considering the uncertain direction of the entertainment industry in the midst of digital change and the growing success of services from the likes of Netflix and Amazon.
"NBCUniversal's cable channels, including USA, Bravo and MSNBC, continue to generate big profits," reports the Wall Street Journal. "Meanwhile the NBC broadcast network has shown signs of a turnaround in recent months… with revenue and cash flow both improving."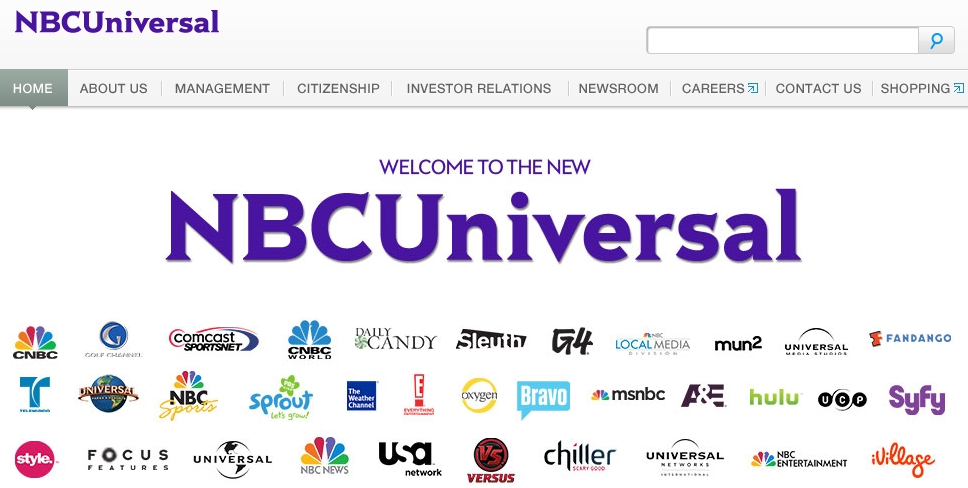 "For Philadelphia-based Comcast, the NBC purchase is a wager that it can achieve benefits by owning both distribution and content," notes the article. "Regulatory conditions imposed on the original deal limited Comcast's flexibility in responding to upstart Internet video outlets on its cable systems, highlighting one of the risks of the marriage. Still, by cementing ownership, Comcast is signaling it isn't concerned by that issue."
The deal arrived much sooner than many expected. "Comcast had the right to buy out GE's remaining stake starting in July 2014 and extending several years past that date, while GE similarly had the right to sell its stake," notes WSJ.
"Our belief is that we would have paid more later," said Comcast chief exec Brian Roberts.
Comcast is also paying $1.4 billion for NBCUniversal's space at 30 Rockefeller Plaza in New York (where NBC broadcasts) and CNBC's headquarters in New Jersey. Roberts has yet to announce whether the Comcast name will replace GE on the landmark Rockefeller Plaza tower.