Wang Jianlin, chairman of Dalian Wanda Group and one of China's wealthiest investors, announced his plans to build Qingdao Oriental Movie Metropolis. The project, estimated to cost from $4.9 billion to $8.2 billion, would include film studios, resort hotels, an indoor amusement park, movie theaters and a hospital. The metropolis is a sign of China's efforts to become a world leader in the filmmaking industry. Last year, Dalian Wanda acquired AMC Entertainment for $2.6 billion.
"Stars like Nicole Kidman, John Travolta, Leonardo DiCaprio and Zhang Ziyi, among others, showed up on Sunday at a ceremony in Qingdao for the development," reports The New York Times.
"It is estimated that China's film box office revenue will surpass North America's by 2018 and will double it by 2023 — that is why I believe the future of the world's film industry is in China," Mr. Wang said.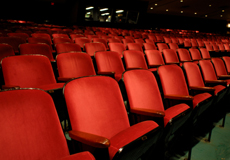 "Dalian Wanda will build a series of movie sound sets, and has reached preliminary agreements with four of the biggest Hollywood movie agent businesses to help negotiate contracts with actors and actresses for the production of 30 foreign movies a year," notes the article. "It is also planning deals with 50 domestic companies for the production of 100 films and television shows a year."
So far, Chinese officials have praised Wang's project. "Whether in terms of investment, scale or grade, Qingdao Oriental Movie Metropolis is an unprecedented project that will create history as it represents the highest level and the future of the development of China's film industry," said Li Qiankuan, chairman of the government-controlled China Film Association.
While the film aspect of Wang's vision is clear, the project itself requires a lot of land. The support of local leaders is crucial in order to obtain land at a reasonable cost.
"Mr. Wang said that the project would cover 929 acres in a new development on the city's outskirts. The plan calls for constructing 58 million square feet of buildings on the site, the equivalent of 21 and a half Empire State Buildings," explains NYT.
Until recently, the best way to obtain urban land in China was to build an auto assembly plant. However, in recent years, the government changed direction and began offering almost free land downtown or in inner suburbs to renewable energy companies.
"The movie metropolis plan suggests that China may be shifting direction again, and that projects linked to cultural development and consumer industries may emerge as the next way for developers to obtain land. The country's new prime minister, Li Keqiang, has promised an extensive effort to expand the consumer sector and limit its dependence on investment spending," according to the article.
"Mr. Wang's project is confirmation of a desire to take his own rags-to-riches story, which resembles a Hollywood tale, and put himself on a global stage. Mr. Wang entered the army at 15, right after middle school. He then became a local government official in Dalian, before borrowing $80,000 in 1988 to start a company that is now the world's largest operator of movie screens, with $48 billion in assets."
Furthermore, Wang strongly believes in China's powerful position on the world stage.
"Those in the world film industry who realize this first and are among the first to cooperate with China," he said, "will be the first to reap the benefits."
Topics:
Agent
,
AMC
,
Amusement
,
Box Office
,
China
,
China Film Association
,
Cinema
,
Competition
,
Dalian Wanda
,
DiCaprio
,
Film
,
Government
,
Hollywood
,
Hotel
,
Investor
,
Jianlin
,
Kidman
,
land
,
Metropolis
,
Military
,
Motion Picture
,
Movie
,
Park
,
Production
,
Qingdao
,
Resort
,
Studio
,
Theater
,
Travolta
,
Wang
,
Wang Jianlin
,
wealth
,
yacht