The current U.S.-China tensions over technology may result in both countries being impeded from achieving their targets: China's aim to build a modern technocratic state and the U.S.'s efforts to continue to build lucrative businesses with China's huge market. U.S. Internet companies are already barred by China's Great Firewall, and now the U.S. is targeting Huawei Technologies, ByteDance's TikTok and Tencent Holdings' WeChat. Secretary of State Mike Pompeo proposed a "Clean Network" free of Chinese apps and other technology.
The Wall Street Journal reports that, among the experts considering the risks, Center for a New American Security adjunct research fellow Elsa Kania asked, "are we seeking to carefully and strategically disentangle U.S. and Chinese economies and ecosystems, or is this a drive to divide these ecosystems by any means available, in ways that could cause immense collateral damage to the U.S. economy and overall innovation ecosystem?"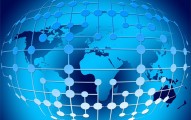 Apple, Ford Motor Company and Disney are among the U.S. multinationals "seeking clarification" of the White House executive order.
The impact of a ban on Chinese apps would not be uniform. ByteDance's interest in selling TikTok to Microsoft is due to the fact that the app — which is already banned in India — would face an "existential threat" should it lose "tens of millions of monthly active users" in the U.S. WeChat, however, only generates 2 percent of its global revenue in the U.S., which means a ban there wouldn't be shattering.
The Chinese version Weixin is "the nation's governing commerce platform for everyday life … a combination of PayPal, Uber, Grubhub, WhatsApp and more." At Beijing-based research firm Gavekal Dragonomics, technology analyst Dan Wang stated that the U.S. "has a lot of power here." Moor Insights & Strategy president Patrick Moorhead agreed that China has "less leverage … because it already blocked so many U.S. tech companies."
The fortunes of Apple and Huawei, two hardware manufacturers, is different. As the world's No. 1 smartphone manufacturer, Huawei's "prospects have been devastated since the U.S. declared in May that no U.S. company, nor any company that uses U.S. technology, can sell directly to Huawei without a license granted by the Department of Commerce."
As a result, the company is no longer "able to produce its most advanced microchips for use in both handsets and next-generation 5G base stations." WSJ notes that, "last year, China imported $300 billion worth of microchips, mostly for products it then exported."
For Apple, the global No. 1 smartphone manufacturer by profits, "the threat of mutually assured economic damage for both the U.S. and China might be enough to preserve Apple's uniquely privileged position in China, at least for now." The company employs 3+ million workers in China, so a ban would be economically disastrous for China.
Wang predicted that, "iPhone sales in China don't appear to be in jeopardy, as long as the U.S. doesn't somehow block the Chinese version of WeChat from being installed on Apple devices in China."
The US-China Business Council reported that, "86 percent of its member companies report current tensions meant lost sales or in other ways impacted their dealings in China." "Every company has to cultivate non-U.S., and ideally Chinese, alternative suppliers," said Wang.
Topics:
5G
,
App
,
Apple
,
ByteDance
,
China
,
CNAS
,
Dan Wang
,
Department of Commerce
,
Disney
,
Elsa Kania
,
Ford Motor Company
,
Gavekal Dragonomics
,
Great Firewall
,
Grubhub
,
Huawei Technologies
,
Microsoft
,
Mike Pompeo
,
Moor Insights & Strategy
,
Patrick Moorhead
,
PayPal
,
Tencent Holdings
,
TikTok
,
Uber
,
USCBC
,
WeChat
,
Weixin
,
WhatsApp