President Trump issued another executive order, this one setting a 90-day deadline for Beijing-based ByteDance to sell its U.S. TikTok operations. Trump has repeatedly cited national security as his rationale, but ByteDance denies it allows China access to TikTok data. This recent order specifies that ByteDance must destroy all data from U.S. TikTok users, inform the Committee on Foreign Investment in the United States (CFIUS) when it has done so and re-certify this on a weekly basis. Last week's order banned TikTok in the U.S. in 45 days.
The Wall Street Journal reports that, when Trump issued the August 7 executive order, TikTok was already in talks with Microsoft to sell the U.S. operations. Twitter and "several investment and technology firms" have also explored a deal.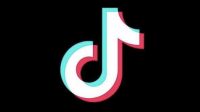 It notes that, in addition to destroying data from U.S. TikTok users, ByteDance must also do the same for users of the app Musical.ly, which it purchased in 2017. After the acquisition, ByteDance discontinued the Musical.ly platform, sending users to TikTok, which helped to spark that app's growth in the U.S. According to Sensor Tower, TikTok has been downloaded 180+ million times in the U.S.
CNN reports that CFIUS "is allowed to take measures to ensure the order's implementation — including allowing U.S. government employees to have access 'to all premises and facilities' of ByteDance, TikTok and their subsidiaries within the U.S." In addition, Attorney General William Barr may "take any steps necessary" to enforce the order.
Under the details of the order, ByteDance must "notify the committee of any intended sale or transfer and explicitly states that the committee may consider whether the buyer or transferee is a U.S. citizen or is owned by U.S. citizens."
Microsoft, which said it is moving forward with the acquisition, "has shifted its strategy from consumers toward businesses in recent years … [and] analysts say the deal is almost certain to be worthwhile for both companies." Sensor Tower reported that TikTok was "downloaded 315 million times in the first three months of this year, more quarterly downloads than any other app in history."
According to cybersecurity experts, "TikTok's potential risk to national security is largely theoretical and … there is no evidence to suggest that the app's user data has been compromised by Chinese intelligence."
Variety reports that, although this latest executive order gives ByteDance until November 12 to find a U.S. buyer for TikTok, Microsoft has said "it expects to conclude the M&A negotiations by September 15." Trump has also repeatedly stated that, "the U.S. government deserves a cut of a TikTok sale, but there's no legal precedent for that."
CFIUS, which is chaired by U.S. Treasury Secretary Steven Mnuchin, can also designate U.S. officials to access "all premises and facilities of ByteDance and TikTok … to inspect and copy any books, ledgers, accounts, correspondence, memoranda, and other records and documents;" audit "any information systems, networks, hardware, software, data, communications, or property;" and interview employees and executives.
Related:
Oracle Is Reportedly in Talks to Buy TikTok's U.S. Business, The Verge, 8/18/20