While smart home technologies have often made a strong showing at CES, adoption has been hampered by issues of interoperability. This year at CES saw the widespread reveal of Matter (originally known as Project CHIP), a new smart home standard designed to support interoperability. Matter was originally announced in 2019 as a partnership between Apple, Google and Amazon to create an open-source smart home standard. Today, if CES 2023 is any indication, the standard is becoming more prevalent across a wide variety of connected devices and different product sectors.
Initially, Project CHIP (Projected Connect Home over IP) was formed with the goal of giving developers "one standard for building their products," according to Google. As we reported in 2019, the consortium of companies with smart home assistants were also joined by the Zigbee Alliance, which was creating a smart home association with manufacturers of smart object lines such as Samsung SmartThings, Philips Hue, and others.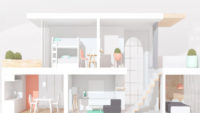 Previous entrants in the market, like Wi-Fi, Bluetooth, Z-Wave, and Zigbee's own play, failed to corner the market — often because they weren't able to meet the variety of smart home needs. Today. Matter has become "an open-sourced connectivity standard created by over 200 companies … that leverages existing technologies — Thread, Wi-Fi, Bluetooth, and Ethernet — to allow all of your devices to communicate with each other locally, without the need for a cloud," reports The Verge.
Part of what makes the standard more likely to be adopted is that Matter is not introducing a new standard wholesale. Rather, it is built as an extension on current IP technologies. The fact that the devices communicate with each other locally and not over the cloud helps both with issues of speed and privacy.
At CES this year, use of the standard was touted by Samsung, LG, and a bevy of other smart device manufacturers. The Verge staff declared Matter their CES Best of Show winner, noting: "every company with a toe in the smart home is paying attention to Matter."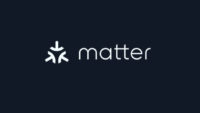 Of course, this isn't to say that the system is without its issues. As originally pitched, it promised to offer backwards compatibility to support smart devices that already exist on the market, but the big players in the space are choosing to do so on a case-by-case basis.
Lack of interoperability in the smart home's space created a walled garden that made it easier to build a moat around existing users. Baseline connectivity was often the product sell, but with an interoperability standard, companies will have to innovate on top of the standard. While Amazon, Apple, and Google are utilizing the Matter standard across some of their product categories, they have been generally closed about if and when they will generalize to Matter use across all product types.
Still, Matter provides a hopeful note to the smart home industry. By increasing competition, Matter will force companies to innovate on user experience. Increased ease of use also has the likelihood of expanding the market.
Mitch Klein, executive director of the Z-Wave Alliance (as quoted in The Verge): "If this is successful, everyone sells more … Market penetration increases, the stagnation of the smart home in terms of growth is going to increase, and new product categories will open up."
An enabling of seamless utilization also provides a helpful baseline from which media companies can build out an at-home entertainment experience that is contextualized to individuals.
Related:
What Matters About Matter, the New Smart Home Standard, The Verge, 1/3/23
CES 2022: Support for Matter Helps Drive Smart Home Momentum, ETCentric, 1/13/22
CES 2023: Matter Smart Home Devices Dominated CES This Year, CNET, 1/7/23
Topics:
Alexa
,
Amazon
,
Apple
,
Bluetooth
,
CES 2023
,
Cloud
,
Ethernet
,
Google
,
Google Assistant
,
LG
,
Matter
,
Mitch Klein
,
Open Source
,
Philips Hue
,
Privacy
,
Project CHIP
,
Protocol
,
Samsung
,
Siri
,
Smart Home
,
SmartThings
,
Standard
,
Virtual Assistant
,
Wi-Fi
,
Z-Wave
,
Z-Wave Alliance
,
Zigbee Alliance