Cryptocurrency entrepreneurs convened in early December to record The Cryptocurrency Landscape session that CES 2021 released today. Panelists discussed how Wyoming has established legal and regulatory protocols for Bitcoin to make cryptocurrency activities compatible with existing banking regulations. They also discussed how institutions and businesses are getting more comfortable with cryptocurrency investments, how online payment services such as PayPal and Venmo have added Bitcoin to their transaction options, and how cryptocurrency's provable scarcity makes it more attractive to investors and the general public as countries issue more currency to prop up their economies during the COVID shutdown.
The session was moderated by Michael Casey, chief content officer of CoinDesk. Panelists included Catherine Coley, CEO of Binance.US; Jeanine Hightower-Sellitto, CEO of Atomyze LLC; Caitlin Long, founder and CEO of Avanti Bank & Trust; and Matthew Roszak, chairman and co-founder of Bloq, Inc.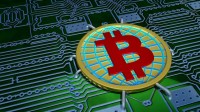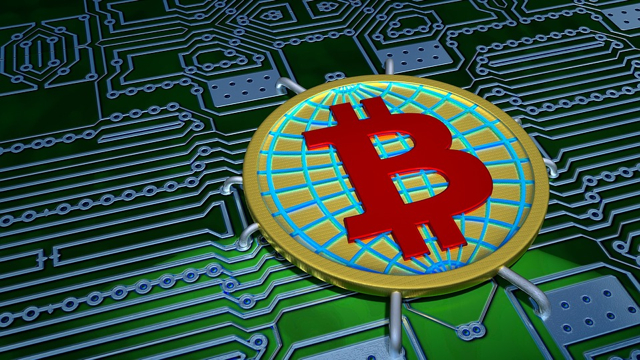 Casey set the stage by declaring that we are at a turning point globally. Massive money issuance by governments to sustain economies during COVID will drive a financial reckoning when it is over. China is developing its own national digital currency to work within the country's financial system. Many large financial institutions have in-house initiatives to explore this huge emerging business opportunity. He asked the group, how is the infrastructure needed for cryptocurrency adoption in the U.S. shaping up?
Long, of digital asset bank Avanti, discussed how she and others have been working with the Wyoming state government to build out a new regulatory framework. "We need bridges to go between traditional banks and the digital bank," she said.
The protocol layer of the legal system that regulates Bitcoin must be backwards compatible with traditional banking, so that fund managers with fiduciary obligations can include it in their portfolios. She said that they have achieved that in Wyoming, and the new type of bank charter that Wyoming adopted is now being shopped nationally.
Coley added that U.S. consumers need easy-access, low-fee, and simple cryptocurrency transaction opportunities. As of early December, cryptocurrency trading app Binance.US is delivering that in 42 states.
Hightower-Sellitto explained that the commodity tokens that Atomyze deals with are tied to specific physical assets via the blockchain (example: a specific ton of iron ore or coal). Blockchain solves the titled ownership and transferability problem. Ethical extraction and transfer can be documented and tracked.
Roszak explained that as these developments in cryptocurrency move forward in the U.S. and globally, and as the "career risk" fades for financial managers, there will be more institutional investing. PayPal, Venmo, Square and Robinhood all have crypto as an option. That is a really powerful way to bring on consumers. He said that we will go through an onboarding of crypto worldwide over the next decade. He expects a central bank somewhere to start investing in cryptocurrencies within the next year.
Casey asked the panel to look into their crystal ball and say something about crypto's future. Long mentioned two things: that you can directly control your asset by storing it yourself off of your exchange, and that unlike government-issued currency your crypto asset is provably scarce. Hightower-Sellitto expects that many large banks and institutions will start offering cryptocurrency services, adding that she suspects none of them wants to be first.
Coley has seen an acceleration of adoption while we've been locked down, and she expects a surge of activity as the world opens up post-pandemic to business and travel. Finally, Roszak foresees a massive goldrush in crypto and Bitcoin.
Since this panel was recorded, Bitcoin has moved from the then all-time high of around $20,000 to over $40,000 on January 9th before retreating to the $35,000 range today.
Click here for more information on the speakers, panels and new products at CES 2021 (#CES2021).