Chip manufacturer Broadcom unveiled a number of new technologies at CES, including the first Ultra HDTV home gateway chip, a decoder that will enable 4Kx2K resolution distribution to the home. The company, whose enclosed convention space at the back of South Hall was abuzz with activity, also showcased its first 5G Wi-Fi wireless IPTV set-top box platform, which enables carriers to deliver HDTV programming to more devices, reliably and with greater speed and range.
The 5G Wi-Fi chip, built to the new standard known as Miracast, was announced by Broadcom at the 2012 CES, and is displayed in its first TV iteration here, the LA-86 at the LG booth. Sangyeob Lee, senior director, TV product for LG said the chip "allows consumers to seamlessly and reliably stream and share high-resolution content between mobile devices and smart TVs."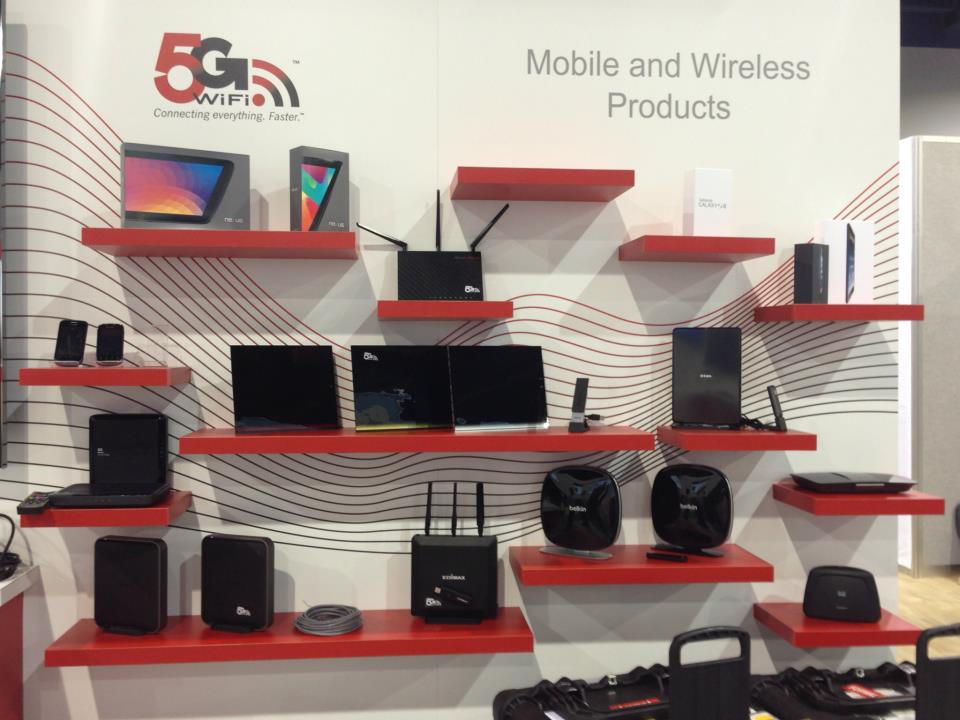 The average U.S. household has nearly 4.8 devices connected to its network, according to Broadcom, which wants to facilitate ease in the complicated task of sharing content between devices. Company spokeswoman Perin Cox said the typical Broadcom chip ecosystem "starts with routers, then laptops, then TV, and on to tablets and phones."
Broadcom is also supplying the wireless chip for the cable world's first Android 4.0 set-top box, Samsung's SMT-E5015 Smart TV unit (based on the Broadcom BCM7356 satellite set-top box-in-a-chip).
Although they get less attention than companies like Qualcomm and Intel, which supply the processing chips that serve as a computer's brainpower, Broadcom's wireless communications chips are ubiquitous in mobile devices and now TVs. Samsung is another company whose chip activities hadn't been touted until Samsung's Business Device president Stephen Woo delivered an impassioned paen to "components" at his Wednesday keynote. A Broadcom engineer said Samsung is the second largest chip manufacturer in the world (after Intel).
Miracast is the next-generation Wi-Fi standard engineered for HD. "Broadcom's ability to develop an 802.11ac IPTV [Miracast] platform greatly expands the capability for carriers to bring new TV programming and services to more screens in the home," said Dan Marotta, Broadcom executive VP and general manager, Broadband Communications Group. "In a tiny box that can be wirelessly installed anywhere, Broadcom's technology leads the way for operators to give subscribers the ability to share content from mobile devices directly on the biggest screen in the home — the TV."
By combining the Broadcom IPTV STB SoC with the 5G Wi-Fi solution, Broadcom enables carriers to provide reliable whole-home, carrier-grade coverage for multi-room DVR, browsing, gaming, over-the-top (OTT) and other services.