The fitness wearables market is booming. "We see this becoming a $1 billion industry in 2014," said CEA Senior Research Analyst Kevin Tillmann during a CE Research Summit session. 2013 numbers were up 32 percent over 2012's market, which was valued at $648 million. The 2012 market showed significant growth of 170 percent from 2011. The wrist is the ideal place for a fitness wearable, according to the vast majority of consumers polled by the Consumer Electronics Association.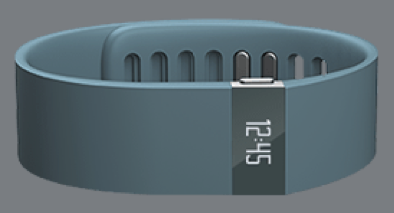 "We didn't define headsets as a subset of wearable fitness devices, but we will in our next year's project," added Tillmann. "But the wrist was the preference of most consumers, much more so than head, leg or any other location on the body. That's why we're tracking wrist devices for now."
CEA's survey of consumers' fitness practices and preferences created a "big picture" context for attendees interested in the fitness wearables market and its likely growth path. Tillmann's first piece of data looked at activities that consumers engage in with the most frequency. Walking came in at the top spot, followed by housework, running/jogging and gardening.
"There are opportunities to use technology to have these activities become more important to consumers," noted Tillmann. "Only 6 percent of those surveyed said they do none of them."
Most people exercise at home, followed by those who exercise outdoors. Only 23 percent exercise in the gym, and single digit percentages work out in a community center or office. Eighty-two percent of people exercise alone, but Tillmann pointed out that the category of those who exercise with a friend or spouse has grown significantly.
"The friend/spouse category is up 22 percent from 2012," said Tillmann. "So this social aspect is growing."
No surprise that the majority of wearable fitness devices are male (60 percent), young (roughly 56 percent in the 18-34 group) and affluent (43 percent of those interested in buying one make over $75,000 a year).
Currently, 75 percent of the consumers surveyed own a fitness CE product, up from 61 percent in 2012. The most popular fitness device is a pedometer; 37 percent of consumers own one. Although dedicated wearable fitness devices only represent 9 percent of the marketplace in 2013, that number tripled 2012's install base of 3 percent.
"We see that growing as it becomes more ingrained in the psyche," said Tillmann.
Smartwatches are a new category and one to watch, said Tillmann. Though smartwatches have been marketed as fashion statements and smartphones, CEA research showed that most people see the smartwatch as an extension of a fitness device.
"The CEA predicted this sector to be $95 million in 2013 and we predict 86 percent growth to $177 million in 2014," he said. "But all bets are off if the company named after a fruit enters the marketplace." According to the research, one in 10 consumers queried expressed interest in purchasing a smartwatch.