Google has told the Canadian government it will remove links to that country's news sources from its products when a new law goes into effect requiring it to bargain with indigenous publishers for the right to display links. Canada's Online News Act (Bill C-18), passed June 22, is expected to take effect in six months. Google called the measure a "link tax" and said it requires the company to pay for "something that everyone else does for free." Meta Platforms, which is also affected by the new law, said last week it plans to remove Canadian news links from its apps and services.
"We have now informed the government that when the law takes effect, we unfortunately will have to remove links to Canadian news from our Search, News and Discover products in Canada, and that C-18 will also make it untenable for us to continue offering our Google News Showcase product in Canada," Google writes in a blog post.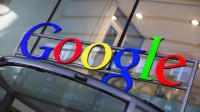 The Alphabet company says its links provide a service to publishers, helping them earn through digital ads and subscriptions that generate the equivalent of what the company cites as $250 million annually.
"Last year alone, we linked to Canadian news publications more than 3.6 billion times — at no charge," Google writes. "We're willing to do more; we just can't do it in a way that breaks the way that the web and search engines are designed to work, and that creates untenable product and financial uncertainty."
Canadian Heritage Minister Pablo Rodriguez isn't buying it. "Big Tech would rather spend money to change their platforms to block Canadians from accessing good quality and local news instead of paying their fair share to news organizations," Rodriguez tweeted Thursday.
Google and Meta counter that "the law would put a price on free links to webpages, which contravenes copyright legislation and upends the concept of an open Internet where users can search and connect to material without restrictions," reports The Wall Street Journal.
The new law — which encompasses print, online and broadcast content — "aims to provide media outlets with a financial lifeline to offset the loss of advertising revenue that has migrated to the digital sphere," WSJ says, adding that if negotiations fail, there is a provision that calls for binding arbitration as a means of determining fair compensation.
After the law was approved, Canadian officials "said they intended to consult with industry representatives" about some of the particulars and the manner in which the new rules are implemented. The ongoing discussion could delay the start date, per WSJ.
Google President of Global Affairs Kent Walker said that in 2014 Google News in Spain was shut down due to similar regulation. In 2021, Google struck deals with Australian publishers, avoiding what Axios called "sweeping legislation" that would have been imposed had voluntary agreements not been achieved.
U.S. lawmakers are also considering a bill to support journalism in the era of digital gatekeepers. Senators Amy Klobuchar (D-Minnesota) and John Kennedy (R-Louisiana) reintroduced their Journalism Competition and Preservation Act from the previous session.
Related:
Google Will Block Canadian News Outlets from Search Results in the Country, CNBC, 6/30/23
Canadian News Is Starting to Vanish from Instagram. Google Is Next, CBC, 7/5/23
California and Canada Must Call Google's and Facebook's Bluff on News, Los Angeles Times, 7/5/23
Topics:
Advertising
,
Alphabet
,
Amy Klobuchar
,
Australia
,
Big Tech
,
Bill C-18
,
Canada
,
Copyright
,
Google
,
Google News Showcase
,
John Kennedy
,
Journalism Competition and Preservation Act
,
Kent Walker
,
Meta Platforms
,
News
,
Newspaper
,
Online News Act
,
Open Internet
,
Pablo Rodriguez
,
Publisher
,
Search
,
Social Media
,
Spain
,
Subscription