TikTok announced that Shouzi Chew — chief financial officer of parent company ByteDance — has been named chief executive of TikTok, replacing interim chief executive Vanessa Pappas. Pappas, who took on that role last year when then-chief executive Kevin Mayer departed, has been named global chief operating officer. Previous to his role at ByteDance, Chew was chief financial officer and international business president at Xiaomi, where he led the company's initial public offering on the Hong Kong Stock Exchange. Chew is fluent in English and Chinese.
Chew also previously worked at Goldman Sachs and DST Investment Management, which was an early investor in ByteDance. The Los Angeles Times reports that, "the move to hire Chew is a sign that ByteDance is moving toward an IPO of some of its businesses."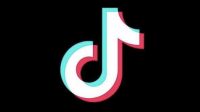 Chew will "have to navigate the political tensions between the U.S. and China as well as increasing concerns about data privacy," and TikTok founder Zhang Yiming praised him for bringing "deep knowledge of the company and industry, having led a team that was among our earliest investors, and having worked in the technology sector for a decade."
After former President Trump issued an executive order that TikTok be sold, Zhang discussed deals with Microsoft and Oracle "but ultimately decided to wait out the crisis." The company never signed a final deal, and the situation "remains stuck in limbo while the Biden administration conducts a review." ByteDance will most likely not be forced to sell TikTok.
ByteDance also ran afoul of the U.S. government in 2019 when the Federal Trade Commission fined it $5.7 million "to settle allegations that Musical.ly, which ByteDance bought and folded into TikTok, illegally collected information from minors."
CNN reports that Chew "will be based in his hometown of Singapore, suggesting that the company no longer feels it needs a U.S.-based leader." After President Biden took office, in February his administration "asked a federal court to pause litigation over Trump's attempts to ban TikTok from the United States, while it conducted a review of the previous administration's approach."
According to a court filing, TikTok is not opposing the government's motion.