The price of a single Bitcoin just reached $10,000 on some exchanges, two months after it topped $5,000 for the first time. That's a stupendous and unprecedented uptick, given that the Dow Jones Industrial Average in its biggest year (1915) went up 82 percent, which equates to one-tenth of Bitcoin's rise. The price has been pushed upwards by new buyers from around the globe — Japan and South Korea are hotspots — enticed with the idea of storing money outside of the control of governments and companies.
The New York Times reports that, "the skyrocketing price has brought forth no shortage of skeptics, from Jamie Dimon, the chief executive of JPMorgan Chase, to Warren E. Buffett, who have variously called it a fraud, a bubble and a Ponzi scheme." Although the investment is "tied to few real-world fundamentals," buyers still flock to Bitcoin; Coinmarketcap.com reports that more than $5 billion was traded this last Sunday on Bitcoin exchanges, and "more than 100 hedge funds invest only in Bitcoin and other virtual currencies."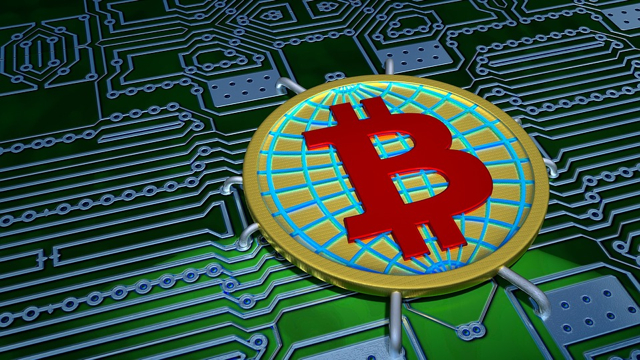 But even fans, who believe Bitcoin will "join stocks, bonds and physical commodities in the investment portfolios of ordinary people," are surprised. One comment trending on Reddit called it "officially madness." Still, Bitcoin is more distributed around the world now, "that should theoretically make the industry less vulnerable to problems at one institution." The Ethereum network and Bitcoin Cash have "also been rising quickly in value."
Bloomberg reports that the live-streaming startup YouNow has also launched its own form of virtual currency, dubbed Props. Chief executive officer Adi Sideman did so to pay people who stream video online, to rival YouTube. Props will exist "within Rize, a new live-streaming app that YouNow is releasing in January," and "people who use Rize will earn the tokens based on a mathematical formula determining how valuable their contribution to the service is."
They can then convert Props into dollars or "hold onto them as a bet that Props will increase in value over time." Sideman is "offering Props for free to other developers willing to distribute the currency to the services of their own users." YouNow, which will hold on to about 25 percent of the tokens, will sell between $13 million and $19 million worth of Props on November 20 through CoinList, and the rest to the general public in December and January.
Elsewhere, NYT reports that former SEC commissioner Joseph Grundfest, now a Stanford University law and business professor, has dubbed Initial Coin Offerings (ICO) "the most pervasive, open and notorious violation of federal securities laws since the Code of Hammurabi." He added that, "warnings that some ICOs may violate federal securities rules do not go far enough." Others in Grundfest's camp include venture capitalist Chamath Palihapitiya, who believes that "99 percent of ICOs are a scam."
The SEC has only brought one case "against a small fraudulent coin offering," but "regulators in China and South Korea have recently banned such offerings outright." SEC chairman Jay Clayton said it plans to "crack down on offerings that violated securities law, including virtual coins that should be categorized as securities but have not been registered with the authorities." So far, startups have raised "more than $3 billion this year from investors through coin offerings."
Topics:
Adi Sideman
,
Bitcoin
,
Bitcoin Cash
,
Chamath Palihapitiya
,
CoinList
,
Coinmarketcap.com
,
Digital Currency
,
DJIA
,
Dow Jones
,
Ethereum
,
Finance
,
Initial Coin Offerings
,
Jamie Dimon
,
Japan
,
Jay Clayton
,
Joseph Grundfest
,
JPMorgan Chase
,
Props
,
Reddit
,
Rize
,
SEC
,
South Korea
,
Video
,
Virtual Currency
,
Warren Buffett
,
YouNow
,
YouTube