The House Antitrust Subcommittee is about to release a report of its 15-month investigation of Google, Apple, Amazon and Facebook. The lawmakers gathered 1+ million documents from the companies in question and their rivals. The subcommittee, chaired by Congressman David Cicilline (D-Rhode Island), also met with the four companies' chief executives. Meanwhile, the European Union plans to ban tech companies from "preferencing" their own services and apps, and China is planning its own antitrust investigation of Google.
The Wall Street Journal reports that the subcommittee could require "owners of huge technology platforms to separate those platforms from other businesses," which could potentially ban Amazon with competing with sellers on its own website or Google from offering services users search for via its search engine. Cicilline stated that the final report "could include the platform-separation idea among a series of policy options."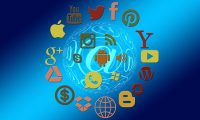 "You can't set all the rules, control the marketplace and also sell on it, in the way that Amazon does, for example," said Cicilline.
The report could also call for increasing the budgets of U.S. antitrust enforcement agencies, "amending U.S. antitrust laws with an eye toward making them less permissive and mandating 'interoperability' so that consumers and businesses can more easily move from one tech platform to another."
Congress still has to study, however, if "broad measures requiring Big Tech to separate lines of business could affect other industries that also operate online." But Big Tech companies will strongly oppose any effort to get them to separate their businesses. As Amazon chief executive Jeff Bezos stated, "the consumer is the one ultimately making the decisions … about what to buy, what price to buy it at, who to buy it from."
Bloomberg reports that the European Commission is seeking to "modernize rules governing the Internet to give platforms greater responsibility for what users post on their sites as well as propose regulation aimed at curbing the power of large platforms." Apple and Google, however, have expanded products and services "across a widening array of sectors."
The EU has stated that it wants to "constrain unfair behavior" of Big Tech companies towards smaller businesses that depend on them to reach customers. One EU "policy option" contains a blacklist of unfair practices in "marketplaces, app stores and social networks as well as online search engines, operating systems and cloud services" and, separately, states that these digital gatekeepers "shall not provide preferential display in online search engines or online intermediation services for their own services … pre-install exclusively their own applications" nor prevent consumers from un-installing their apps.
Big Tech companies would also be banned from using "data collected on their platform for their own commercial services unless they share it with business users active in the same area." Platforms with advertising services would also be required to "submit to an annual audit of their advertising metrics."
Reuters reports that, "China is preparing to launch an antitrust probe into Alphabet's Google, looking into allegations it has leveraged the dominance of its Android mobile operating system to stifle competition." Last year, Huawei Technologies proposed the case, which has "been submitted by the country's top market regulator to the State Council's antitrust committee for review."
Related:
Senate Panel Authorizes Subpoenas for Top Social-Media CEOs, The Wall Street Journal, 10/1/20
At White House's Urging, Republicans Launch Anti-Tech Blitz Ahead of Election, Politico, 10/1/20
House Antitrust Chair Says Big Tech Abuses Gatekeeper Power, Bloomberg, 10/1/20