President Joe Biden is expected to sign an executive order for a 100-day review by the National Economic Council and National Security Council on the manufacturing and packaging of semiconductor chips, with a focus on supply chain blockages that have created shortages. The government review will also examine supply chain issues for other critical goods including minerals, medical supplies and high-capacity batteries. Later this year, supply chain assessments for other critical products will be conducted.
Yahoo Finance reports that chief executives who sit on the board of the Semiconductor Industry Association (SIA) wrote Biden to request "substantial funding for incentives for semiconductor manufacturing, in the form of grants and/or tax credits" in any recovery or infrastructure plans.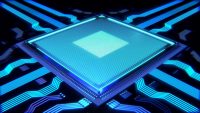 Among the chief executives signing the letter were Intel's Bob Swan, Qualcomm's Steve Mollenkopf, and AMD's Lisa Su, who also noted in their letter that the U.S.'s "global share of chip manufacturing has dropped to 12 percent from 37 percent in 1990."
Most U.S. companies outsource production to Taiwan Semiconductor Manufacturing Co. and Samsung Electronics, which is "becoming a national security issue as tensions rise between the U.S. and China, which is investing heavily to expand its own chip industry." Also lobbying for White House intervention in the chip shortage was the United Auto Workers union.
Bloomberg reports, "the SIA argues that government incentives in other countries have unfairly disadvantaged U.S. chip manufacturing," especially since "the U.S. has historically shied away from tax breaks and other major government support for the industry." Biden administration support could encourage TSMC and Samsung to "go ahead with plans to build plants nearer their customers in the U.S."
Their letter added that, "our technology leadership is at risk in the race for preeminence in the technologies of the future, including artificial intelligence, 5G/6G, and quantum computing."
Elsewhere, Bloomberg reports that, "the European Union is considering building an advanced semiconductor factory in Europe in an attempt to avoid relying on the U.S. and Asia for technology" crucial for 5G wireless systems, high-end computing and smart cars. Sources reported that the EU is looking to produce semiconductors "smaller than 10 nanometers, and eventually down to 2 nanometers."
The two semiconductor leaders — TSMC and Samsung Electronics — "could be involved in the EU project, but nothing has been decided, a French Finance Ministry official said." The EU plan outlined last year would be to "produce at least one-fifth of the world's chips and microprocessors." Now, Europe accounts for less than 10 percent of global semiconductor production.
One of the obstacles to building up Europe's semiconductor production, says ASML Holding chief executive Peter Wennick, is that the industry relies on a "well-oiled global supply chain" developed over decades that "would be difficult to change overnight." He predicts that it would take years, not months to rebuild an ecosystem that would enable significant semiconductor manufacturing in Europe.
Topics:
5G
,
6G
,
AMD
,
Artificial Intelligence
,
ASML Holding
,
Bob Swan
,
European Union
,
Intel
,
Joe Biden
,
Lisa Su
,
National Economic Council
,
National Security Council
,
Peter Wennick
,
Qualcomm
,
Quantum Computing
,
Samsung Electronics
,
Semiconductors
,
SIA
,
Steve Mollenkopf
,
TSMC
,
United Auto Workers
,
White House