Bitcoin's price surged above $50,000 for the first time yesterday as companies including Tesla, Mastercard, PayPal and BNY Mellon showed support for the cryptocurrency. Tesla bought $1.5 billion worth of Bitcoin and plans to accept it as payment for its cars, while Mastercard added that it too would accept Bitcoin as payment for "some of its products." Coin Metrics reported that Bitcoin broke the $50,000 metric by rising 3 percent on Tuesday to $50,487, and hitting a fresh record high of $51,715 earlier today. Meanwhile, SEC commissioner Hester Peirce has called for crypto regulation.
CNBC reports that, despite the corporate support for Bitcoin, Uber chief executive Dara Khosrowshahi revealed that, although the company is considering accepting cryptocurrency as payment, it "quickly dismissed" the idea of buying Bitcoin.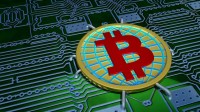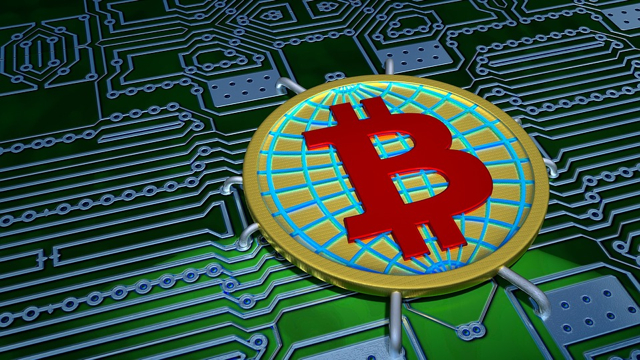 Prior to this surge, Bitcoin reached almost $20,000 in late 2017, then lost 80+ percent of its value. MicroStrategy chief executive Michael Saylor said that he thinks "Bitcoin is a much more stable asset class today than it was three years ago." His company's share price rose "more than sevenfold" since it first bought Bitcoin in August.
"[Bitcoin] used to be dominated by leveraged retail traders … on international markets with a lot of leverage," he added, pointing to fintech firm Square's decision to use corporate cash to buy Bitcoin last year. "I think that starting in March of 2020, you saw institutions start to arrive, and I think in 2021 you're going to see that trend continue." The company also plans to "offer $600 million in convertible bonds to buy more Bitcoin."
Despite the bullish points of view, skeptics such as economist Nouriel Roubini still believe that "Bitcoin and other cryptocurrencies have no intrinsic value … and a recent Deutsche Bank survey said investors view Bitcoin as the most extreme bubble in financial markets."
"Strategists at JPMorgan warned in a note Tuesday that unless Bitcoin's volatility starts to ebb, its current price 'looks unsustainable,'" explains CNBC. "Bitcoin and other cryptocurrencies have gained a reputation for their extreme price swings."
Reuters reports that, at the SEC, Republican commissioner Hester Peirce, dubbed "Crypto Mom" for her embrace of cryptocurrency, reiterated her plea "for regulators to create clear rules that would allow crypto assets to thrive without fear of breaking the law."
"It's not only that there have been calls for clarity for some time and that a new administration brings the chance to take a fresh look, but it also is a moment where it seems others in the marketplace are also taking a fresh look," she said. The fact that corporations such as Mastercard and Mellon have adopted Bitcoin to some extent, she noted, "adds to the urgency of us taking some sort of action in this area to provide more clarity."
With regard to Reddit subcommittee WallStreetBets' amateur investors driving up the prices of GameStop and AMC Entertainment, "squeezing hedge funds that had bet against those shares," Peirce said that, "to see new investors participating in the markets is a good thing and of course we want them to be educated and skeptical." She added that it's "too soon to draw policy conclusions" from the event.
Topics:
AMC Entertainment
,
Bitcoin
,
BNY Mellon
,
Coin Metrics
,
Cryptocurrency
,
Dara Khosrowshahi
,
Deutsche Bank
,
Finance
,
GameStop
,
Hedge Funds
,
Hester Peirce
,
Investor
,
JPMorgan
,
Mastercard
,
Michael Saylor
,
MicroStrategy
,
Nouriel Roubini
,
PayPal
,
Reddit
,
Regulation
,
SEC
,
Square
,
Tesla
,
Uber
,
WallStreetBets