Best Buy announced it will institute a new policy change starting on March 3 that the company says will kill "showrooming" in its stores for good. The change is a permanent version of the temporary price-matching initiative Best Buy announced during the 2012 holiday rush. Whenever a customer asks for it, the retailer plans to match prices offered by local retail stores and major online competitors.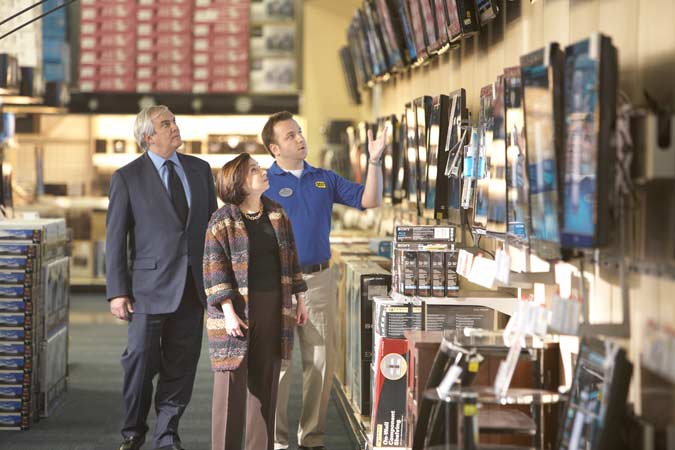 "Showrooming, the practice of looking at items in a physical store then going online to make the actual purchase, has been a big worry for consumer electronics stores," reports Business Insider. "Customers showroom electronics items more than any other category, according to data from comScore."
"Best Buy will price match all local retail competitors and 19 major online competitors in all product categories and on nearly all in-stock products, whenever asked by a customer," explains the company's press release.
"At the time of purchase, we will match the current pre-tax price for new, identical, immediately available products from a local retail competitor's store and these designated major online retailers: Amazon.com, Apple.com, Bhphotovideo.com, Buy.com, Crutchfield.com, Dell.com, Frys.com, hhgregg.com, HP.com, HomeDepot.com, Lowes.com, Newegg.com, OfficeDepot.com, OfficeMax.com, Sears.com, Staples.com, Target.com, TigerDirect.com and Walmart.com," according to Best Buy.
""We are going to a low-price guarantee," company spokesman Matt Furman told Bloomberg in a phone interview. "There is no doubt that this new policy ends showrooming for Best Buy customers."
Last month, Target also made its holiday policy permanent. The company announced it will match prices of e-commerce sites for Best Buy, Amazon, Walmart and Toys R Us.