Beats Music, a soon-to-be-released digital subscription service created by Jimmy Iovine, has a unique plan to attract subscribers and outdo competitors such as Radio and Spotify. This plan involves human curation, and while the company has declined to specify exactly how this will work, freelancers involved in the project have provided a certain amount of information. Essentially, unique playlists will be compiled by musicians, music writers and freelancers.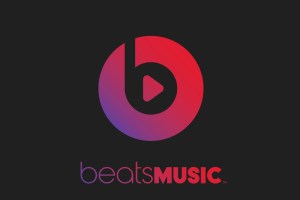 "Freelancers are given access to a special Web authoring system that allows them to listen to songs and compile them in specific playlists based on requests from Beats Music editors. Playlists can be based on the work of an artist, a genre, a year or even an activity, like BBQing or working out," reports GigaOM.
Freelancers are also instructed to create playlists that appeal to specific listeners.
They make playlists for "the 40-year-old country fan or the teenage hip hop listener, but also keep other factors in mind such as moods and activities done while listening," explains the article.
Moreover, musicians are able to create playlists based on their personal music preferences. Beats Music's goal is to be unique and provide a new experience to music lovers.
"Beats Music definitely doesn't want to sound like college radio. It wants human curation, but no strong DJ characters, with the exception of those well-known musicians asked to participate. Freelancers are told to 'beware of personal whims' and 'avoid overly clever transitions.' Oh, and 'talking down to listeners' isn't desired, either," notes GigaOM.
Topics:
Artist
,
Band
,
Beats
,
Beats Music
,
College Radio
,
Competition
,
Curate
,
Curation
,
Digital Music
,
DJ
,
Freelance
,
Genre
,
Human Curation
,
Jimmy Iovine
,
Music
,
Music Streaming
,
Musician
,
Musician
,
Personalization
,
Playlist
,
Radio
,
Rdio
,
Spotify
,
Stream
,
Streaming
,
Subscribe
,
Subscription
,
Technology