Audi will soon begin testing a new service in Germany that will allow consumers to order Amazon goods and have them delivered to the trunk of their cars through DHL's messenger service. For the service to work, messengers will need to track a customer's vehicle via GPS and have access to the trunk using a temporary authorization pass. This new model offers a solution to a common issue that arises with most delivery services — attempting to make home deliveries when there is no one present.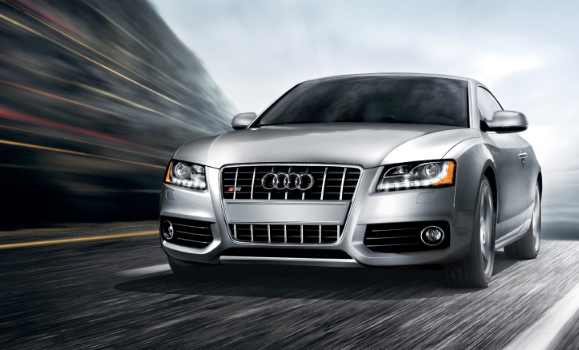 Testing of the service will begin next month, with an expected year or so before actually going live to the German public. The pilot program in Munich, as Audi spokesman, Moritz Drechsel tells The New York Times, will be the "first involving an online retailer, a delivery company and an automaker working together."
"If it can be perfected, the service would be a way for carmakers to help ensure that automobiles remain a central part of people's lives," notes the article. "Some studies have shown that younger people are less likely to get driver's licenses or buy their own cars than older generations."
Swedish automaker Volvo confirmed it also has plans to unveil a similar service to its customers in Sweden. In fact, some of the company's latest car models already have the technology that allows for such deliveries.
Audi hopes that it can build a system that will work not only on its newer car models, but older ones as well. "To open car trunks electronically, the system would employ hand-held computers already used by DHL deliver workers," NYT explains. As a security measure, trunk access will only be available during a limited window and messengers will only have one attempt at opening the trunk.
NYT also confirms that while the drop-off service only caters to Amazon orders, customers will also have the option to "leave letters and packages in their trunks for pickup by DHL, a unit of Deutsche Post DHL, which also operates the German postal service."