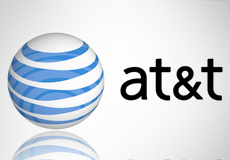 The HTC Jetstream tablet (formerly named Puccini), will be available through AT&T beginning this Sunday.
Notable features include: a Snapdragon 1.5 GHz dual core processor, front-facing camera, 8-megapixel rear camera, and HTC scribe stylus pen.
The Jetstream runs Android 3.1 Honeycomb on a 10.1-inch screen and will be AT&T's first tablet with real 4G LTE.
According to the company press release: "HTC Jetstream is AT&T's first tablet to showcase the Android 3.1 OS. The brand new operating system was designed from the ground up for devices with larger screens. It improves on Android favorites with new interactive and resizeable widgets plus improved multi-tasking, browsing, notifications, and customization."
However, the $700 price tag, "discounted" with a 2-year contract (and $35/month data plan), may prove off-putting to some consumers.