CES 2018 is out the gates, and, as expected, artificial intelligence is still very much present in products, conversations and conference panels. Still in its quest to become synonymous with AI, Nvidia did not disappoint at its press event Sunday and its "Autonomous Machines" keynote Tuesday morning. From doubling down on autonomous vehicles to AI-composed music (in partnership with Disney), to a technically impressive foray into intelligent video analytics to power smart cities, the CES darling is still — by far — the biggest AI enthusiast at the show.
It's also the one best positioned to cash in on what it calls "AI" (in reality deep learning, which is a very popular type of machine learning), leveraging the success of its CUDA platform to underwrite any and all neural net-based AI or machine learning applications.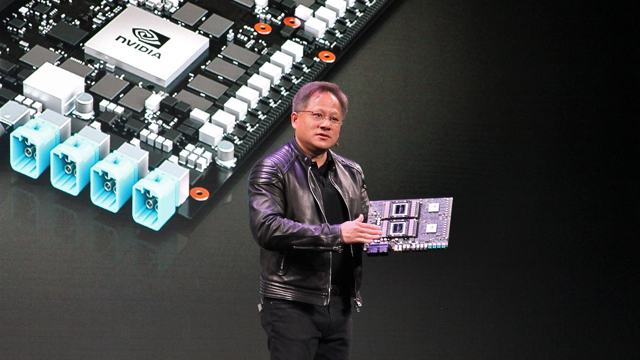 Nvidia's AI ambitions seem boundless, and it's clear the company is just getting started. But elsewhere at CES the tone on AI seems — so far — much more muted than last year.
We're not seeing nearly as many products or companies leveraging AI and machine learning, which seemed on everybody's lips last year. I can count the times I saw "AI" written on promotional banners on just one hand. One social robotics executive we cornered at CES Unveiled Sunday even went out of his way to describe how his toy product "didn't have any AI in it."
Tuesday's second AI panel, which focused on using analytics to "create compelling IoT services" — and didn't include major AI experts — was surprisingly sober on the topic, with all 5 speakers agreeing on the difficulties of getting AI and analytics to create deep customer value in the IoT space.
"Customers are not buying our products for AI," is something we heard a few times on Tuesday.
This is definitely something we're digging deeper into with our CES 2018 coverage. Has CES come down from the AI hype? And beyond that, are we seeing the beginnings of a "people first, technology second" reversal?
We'll keep you posted.
Topics:
Analytics
,
Artificial Intelligence
,
Automotive
,
Autonomous Machines
,
Autonomous Vehicle
,
CES 2018
,
CES Unveiled
,
Compute Unified Device Architecture
,
CTA
,
CUDA
,
Deep Learning
,
Disney
,
Freeware
,
GPU
,
Internet
,
IoT
,
Jensen Huang
,
Las Vegas
,
Machine Learning
,
Music
,
Neural Network
,
Nvidia
,
Robotics
,
Self-Driving Car
,
Smart Cities
,
Toys
,
Video